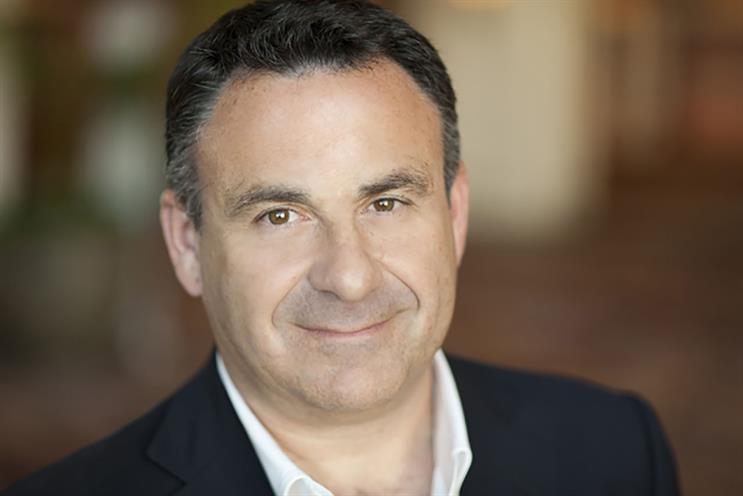 Colin Gottlieb, one of the leading British media agency entrepreneurs of his generation, is to step down as chief executive of Omnicom Media Group in EMEA and chairman of OMD Worldwide.
Gottlieb, 58, made his name as co-founder of Manning Gottlieb Media, which he launched in 1990 and sold to Omnicom in 1997, after which it became Manning Gottlieb OMD.
He took a wider role in 2001 as he expanded OMD's fledgling international network in Europe, the Middle East and Africa, and launched Omnicom Media Group, a parent company for all of the group's media agencies, which now employs 9,200 people in 63 countries and 78 cities across EMEA.
Gottlieb has a reputation as a shrewd strategist and negotiator. He oversaw the decision to pull Omnicom Media Group's spend from Channel 5 in 2014 and to fight successfully to overturn PHD's loss of Sainsbury's £115m media account in 2017.
Most recently, he added the role of chairman of OMD Worldwide in autumn 2017 to oversee a global turnaround of the agency after it lost a string of accounts.
Gottlieb said it felt like "the right time to move on" as he has spent 29 years at Manning Gottlieb OMD and Omnicom Media Group, and 2018 was "our best year yet in terms of EMEA's overall business performance".
He will leave at the end of June and remain an advisor until 2020.
"After the sale of Manning Gottlieb to Omnicom, I had planned to stay for three years. I stayed for 22 years. It was an extraordinary adventure," Gottlieb said.
"I love creating, building and fixing. A favourite quote is hockey player Wayne Gretzky's 'Skate to where the puck is going to be, not where it has been'. The velocity of change today is breathtaking. Here's to the next irresistible challenge."
That comment suggests Gottlieb is not considering retirement.
Daryl Simm, global chief executive of Omnicom Media Group, said it was Gottlieb's decision to leave, adding his departure "comes at a time when we will be making some strategic changes to our regional management structure, to be announced shortly, that are designed to enable the roll-out of our global initiatives across multiple regions with greater speed and consistency".
Simm recently reorganised the US leadership team, promoting Scott Hagedorn, founder of Hearts & Science, to chief executive of Omnicom Media Group in North America.
'Creative spirit and entrepreneurial energy'
Simm praised Gottlieb for his "unprecedented contributions to our organisation", particularly the way he took on the role of building Omnicom Media Group in EMEA from scratch.
"He did just that, transforming a group of disconnected country offices, all with different ways of working, into a world-class organisation of over 9,000 diverse and talented team members across 63 countries," Simm said.
"We wouldn't be where we are as a global organisation, to say nothing of the growth in EMEA, without his enduring passion for our clients and people, combined with his creative spirit and entrepreneurial energy."
Gottlieb founded Manning Gottlieb Media with Nick Manning after working together at independent agency CIA.
Their start-up was one of a string of UK media agency launches at the end of the 1980s and beginning of the 1990s, when media leaders saw an opportunity to separate planning and buying from creative and to leverage scale to get better deals for clients.
Other launches included Zenith, BBJ Media (now Vizeum), PHD and BLM (now Arena Media).
Manning Gottlieb Media was known for its creative approach and ad agency Simons Palmer owned a minority interest until the sale to Omnicom.
The agency prospered under Omnicom's ownership as it went on to handle John Lewis' acclaimed Christmas ad campaigns and won the government's £150m media buying account last year.
Manning Gottlieb OMD was named Media Agency of the Year by Campaign in March 2019.
Generational shift
Gottlieb departs Omnicom Media Group after tidying up its agency portfolio in recent years, selling minority stakes in Goodstuff Communications and Talon Outdoor, closing M2M and merging Rocket with Hearts & Science UK.
He is one of a generation of UK media agency founders who have stepped down in the past year.
Phil Georgiadis, who co-founded Walker Media in 1998 and sold it to Publicis Groupe, departed as global chairman of Blue 449 in March after 21 years.
Jerry Buhlmann, who co-founded BBJ Media in 1989 and sold it to Aegis, quit as global chief executive of Dentsu Aegis Network in November 2018 after 29 years.
Sir Martin Sorrell was also part of that generation. He launched Mindshare in 1997 during his time as WPP chief executive – a period that came to an abrupt end after 32 years in April 2018.