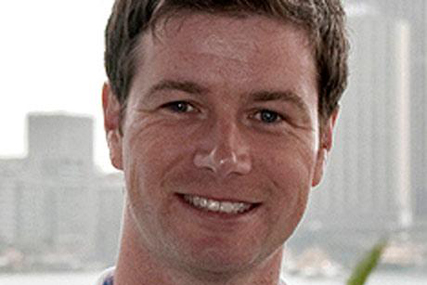 Steve Coll replaces Rowan Dean, who has left the agency to take on other projects, as Euro RSCG's ECD.
A native of Ireland, Steve began his career in advertising in 1995. "After my law degree, the one thing I knew was that I didn't want to be a lawyer," Coll said. "I picked up the Yellow Pages to see if there were any more interesting jobs out there. I got past Abattoirs and Acupuncture to Advertising, and then called every agency in the book until I was offered a job as a writer at McCann Erikson, Belfast," he added.
In 2000, Coll started his career in advertising as a writer with George Patterson. After four years he joined Leo Burnett as creative group head on McDonald's, Bundaberg Rum and Subaru. In 2008 Steve joined AMV BBDO London as creative director on Walkers Crisps.
He has been awarded at Cannes, The One Show, Adfest and Award.
Commenting on the appointment Anthony Gregorio, CEO at Euro RSCG Group, Australia, said, "Steve's work is exceptional. The main commitment to our clients is to secure the best people and form a close partnership with their business. In Steve we have found that his greatest satisfaction comes from finding unique solutions to real problems for clients. We are thrilled that he has joined us."
"I'm excited to be coming back to Sydney at a time when Australian creative is so highly regarded around the world. I'm especially looking forward to the new challenge at Euro. Anthony has a tremendous vision for the agency, and I'm delighted to be part of it," Coll added.