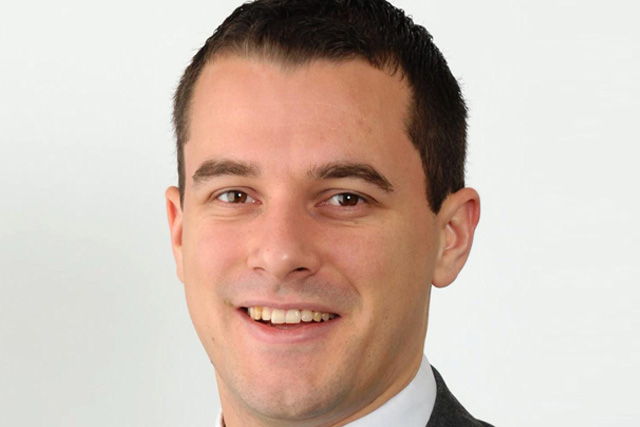 With the news that Britain has avoided a triple-dip recession, albeit by the narrowest of margins, and with the dark days of winter finally behind us, it's easier to feel a little more positive about the world.

Perhaps things aren't so bad after all, we tell ourselves, and perhaps this year, at last, we might get that long-delayed pay rise. But is there really cause for such sunny optimism?

Using data from our most recent Marketing Rewards Survey, which we carry out in conjunction with Croner, and our Marketing Confidence Monitor, we've picked out five key trends in marketing pay and rewards to see what the next year might hold.
1. Tough times in the public sector
For those marketers working in the public sector, the tough times are far from over. The Rewards survey revealed pay stagnation, poor promotion prospects and low job security in the public sector: almost half (43%) of public sector marketers saw their pay frozen in the past 12 months, and those who did receive an increase enjoyed an average rise of only 3%.

Half (50%) of all marketers in the public sector are currently seeking to move job, and, compared to private sector marketers, twice as many marketers in the public and voluntary sectors rate their job security as 'poor' or 'bad'. There's little sign of a significant improvement, either: our Marketing Confidence Monitor found that public sector marketers were less confident than those working in any other sector of an increase in their pay or compensation in the next year.
2. Private sector picking up
By contrast, the worst seems to be over for those in the private sector. 82% of marketers working in the private sector received a pay rise last year, and these pay increases averaged 4% – almost double the national average increase of 2.3%.

Marketers working in the private sector also reported rising levels of confidence about their career prospects for the next year in the Marketing Confidence Monitor. It's worth noting, though, that public sector basic pay still outstrips that in the private sector at three out of four management levels: the Rewards Survey results paint a picture of private sector pay and rewards catching up with higher, but stagnant, pay and rewards in the public sector.
3. The gender pay gap is nearly closed
In 2011, the Rewards Survey found the gender pay gap to be narrowing fast. In 2012, we found that the gap has now virtually disappeared at every level in marketing. The widest remaining gap is at marketing director level – where it stands at 2.7% - but, positively, women made up half of all marketing directors who participated in the study.
4. Junior marketers are more confident than their bosses
Our Marketing Confidence Monitor revealed some striking differences in the confidence levels of junior and senior marketers. Junior marketers are most upbeat about their career prospects, with over half (54%) reporting increasing optimism compared to last year, while senior respondents (Director and above) reported a much less marked improvement in outlook between last year and this year. Junior marketers are also more confident about pay prospects: one in 10 senior marketers expect a decrease in salary or compensation over the next 12 months, compared to only one in 50 junior practitioners.
5. The annual bonus could be on the way out
As executive pay and bonuses come under increasing scrutiny from both the media and shareholders, it looks as if the tough economic climate has taken its toll on the annual bonuses enjoyed by marketers in all sectors.

The Rewards Survey found that 37% of Directors received a bonus, compared with 40% last year, and the average amount has dropped to 13% of salary (£10,000) compared with 16% of salary (£11,310) last year. For senior and middle managers, too, the amount of the bonus has dropped slightly and so has the proportion of marketing professionals who receive a bonus.
The 2013 Croner Reward Survey is now open; take part and receive a free salary checker to benchmark yourself against your fellow professionals.

Follow @chrismoriarty3