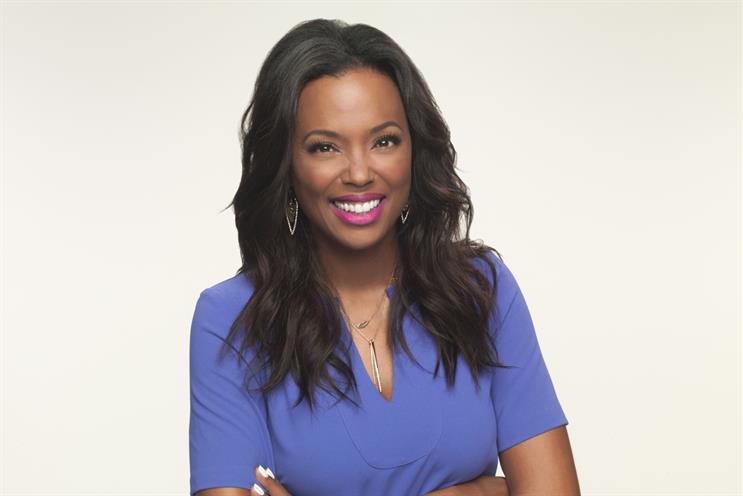 Actor, comedian and activist Aisha Tyler will host the 11th Annual AdColor Awards in Los Angeles on Sept. 19th. She will present the All-Star Award to "Grey's Anatomy" star Jesse Williams—the first honoree given the award since 2013.
"We're very much aligned with those two, in terms of what they've done in their respective careers and their outlook and the types of organizations they support," said Tiffany R. Warren, AdColor founder and president. "We're excited." Tyler currently co-hosts CBS' "The Talk" and also voices superspy Lana Kane on FXX's "Archer." She serves on the board of Planned Parenthood and is a spokesperson for the American Red Cross.
In 2015, Tyler presented the AdColor Advocate Award to Brian Ellner, EVP for public affairs at Edelman and a close personal friend since the two met at Dartmouth. "In the one minute she had on stage, she was amazing, certainly inspiring," Warren said.
Williams is best known for his role as Dr. Jackson Avery on ABC's Grey's Anatomy." He executive produced the 2016 documentary "Stay Woke: The Black Lives Matter Movement," served as senior producer for the EPIX series "America Divided." He is also the executive producer of the multimedia art installation "Question Bridge: Black Males."
"He is not one to shy away from speaking the hard truths about what's going on, particularly in Black Lives Matter. We want to honor all of his advocacy work, particularly when he speaks about how images matter," Warren said, citing Williams' acceptance speech for the Humanitarian Award at the 2016 BET Awards.
#jessewilliams

Best speech ??????????https://t.co/3mJekMGp5I

— Uche Jombo Rodriguez (@uchejombo) June 27, 2016
"He's definitely very successful in his career, but he continues to reach back and help those who are less fortunate and those that don't have a voice." Warren said. "He has a platform and he uses it very well."
AdColor's mission is to champion diversity in the creative industries. The annual AdColor Awards recognize influential industry members who have helped foster a community of inclusive and multicultural professionals. The event will take place at the Loews Hollywood Hotel in Los Angeles.