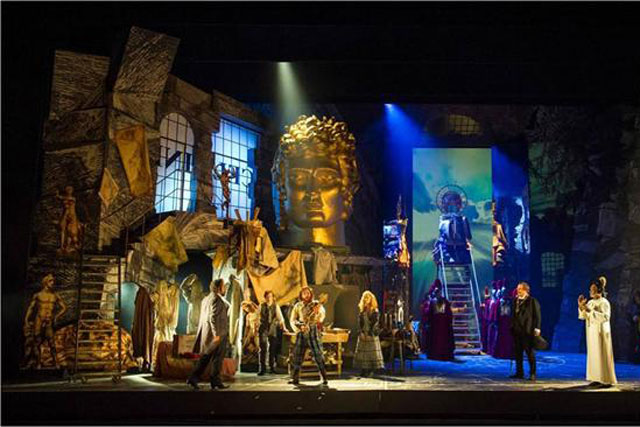 Schneider, who appeared in the 'Alan Partridge' TV series as Tony Hayers, was hired by the ENO's media agency Total Media to tweet humorous tweets from the opera company's account to "demystify" the first night of the French opera.
Before the show, Schneider had said he was looking forward to "seeing if the stage will boast more than the 140 characters you're allowed per tweet."
He tweeted from the red carpet, during the performance and at the after party.
Schneider was hired through That Lot, the social media company he co-founded. He said: "I've done a fair amount of live-tweeting in the past, but never for opera. However, as Twitter's all about real-time response it's all very exciting. "
His tweets were aimed at helping people who are unsure about attending opera see that it can be inspiring and even funny.
Claire Round, the director of marketing and brand at ENO, said: "We're committed to opening up opera to new audiences and showing people who haven't been very often – if at all – how an evening at the opera house can be a great, entertaining and memorable night out.
"'Benvenuto Cellini' is a great example of that and Twitter is a great environment for that message."
The technically challenging opera is based on the memoirs of Benvenuto Cellini, a Florentine sculptor. It comprises two entwined plots – Cellini's love for a woman called Teresa and his commission to cast a bronze statue of the god Perseus.
Danni Smith, the ENO account director at Total Media, said Schneider's tweets had "piqued [people's] interests and whetted their appetites enough to go and see the show".
The live tweeting was part of an integrated media campaign that features outdoor, paid social and online media.