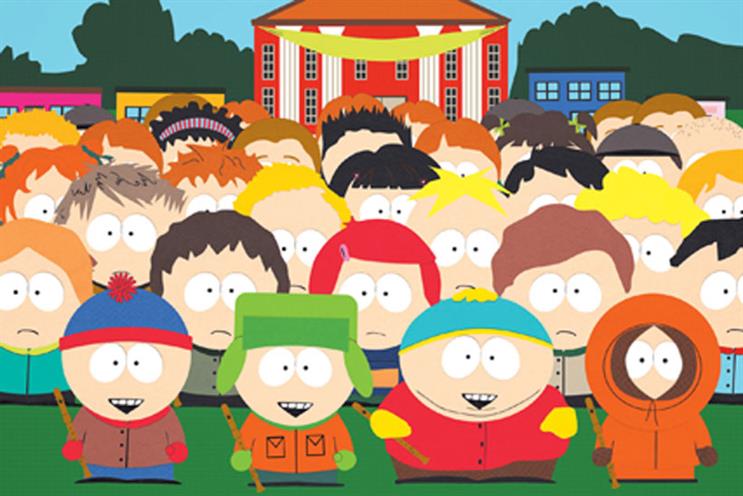 Ofcom received 206 complaints regarding the pre-watershed trailer, broadcast on Comedy Central and Comedy Central Extra. Some people expressed particular concern because they were broadcast around or during back-to-back episodes of Friends, which they believed was likely to be watched by children.
One of the Russell Howard trailers, in which he is performing a stand-up routine, was broadcast at 9.30am during the cartoon series Penguins of Madagascar on 24 December 2014.
In another trailer, Howard introduces another comedian, Rob Delaney, who talks about "fingering" and then uses his hands to demonstrate a sex act.
There were also complaints about pre-watershed trailer for the animation series Brickleberry, which showed cartoon animals being killed, including a cat that fell from a tree into a shredder.
A trailer for a South Park Erection Special also attracted complaints, as it was broadcast before the watershed and showed an anatomic drawing of female genitalia.
Ofcom considered that 14 trailers warranted an investigation. When contacted by Ofcom, Paramount, the owner of Comedy Central, said the Russell Howard, Brickleberry and South Park trailers had all been moved to post-watershed scheduling.
The broadcaster, owned by Viacom, also apologised for an "unfortunate sequence of events", which led to a failure to remove the Russell Howard trailer from the pre-watershed trailers earlier.
Ofcom ruled that all the trailers broke broadcasting rules which relate to how children must be protected from unsuitable material by scheduling.
The regulator ruled: "These pre-watershed trailers included themes and content aimed at an adult audience. This tone was set by adult comedy, language and innuendo and also by using clips from post-watershed programming which, in Ofcom's view, were clearly unsuitable for a pre-watershed audience.
"In addition, we noted that in many instances these trailers were broadcast when children were returning from school, and during the weekend, Bank Holidays and school holidays.
"Further, the trailers were scheduled around and during programmes which with appeal to a child audience, such as Friends, and in one case Penguins of Madagascar."