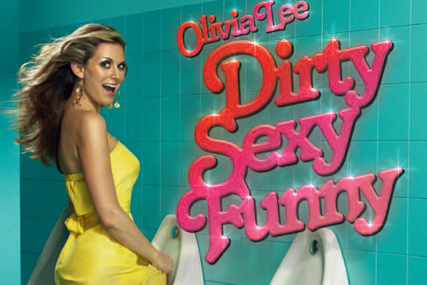 The ads were created by Karmarama and show Lee bouncing on a Space Hopper and pretending to use a urinal.
Launching on Monday, 1 March, ahead of the show's debut on 8 March, the campaign will include national press and phone box advertising. Media planning and buying is by Equinox.
'Dirty Sexy Funny' is a hidden camera show, which follows Lee as she plays pranks on members of the public and dresses up as comedy characters. This is her first solo project since she appeared on the Channel 4 comedy show 'Balls of Steel'.

The eight-part series is narrated by Lee as the voice of 'City Girl', who writes a blog about London, and will include scripted sketches.

Earlier this month, Comedy Central announced it had secured the broadcast rights to show the US comedy series 'Friends' from autumn 2011, through a deal with Warner Bros International Television Distribution.

The rights to broadcast 'Friends' are currently held by Channel 4, and the show is repeated regularly on the digital channel E4.