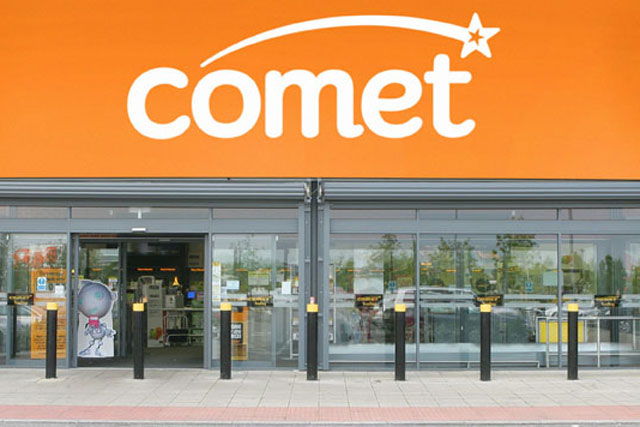 Roberts claims the deal is dependent on whether Appliances Online can "rescue the brand before too much damage is done through the administration process".
Comet appointed Deloitte as administrator earlier this month, less than a year after Kesa sold Comet for £2 to Hailey Holdings and Hailey Acquisitions, a firm backed by private equity group OpCapita.
More than a thousand jobs have already been axed and 41 stores are being closed by administrators.
Roberts said Comet's brand resonance and recall means Comet could still make a "powerful force online" if backed by Appliances Online's "outstanding customer service and value".
Appliances Online has reported annual sales of over £300m and claims online sales have risen by around 10% since Comet's administration.
The Appliances Online website is currently running a banner ad stating, "worried about your order with Comet? We're here to offer you impartial advice".
Roberts said: "We believe it is unlikely that Comet will survive in any form on the retail parks which leaves Currys in a very strong position.
"Our job is now to make sure we deliver a choice for the customers to keep Currys honest and ensure a competitive retail market that retains an alternative for customers on who they trust for value and service with their hard earned cash."
Follow @mattchapmanuk