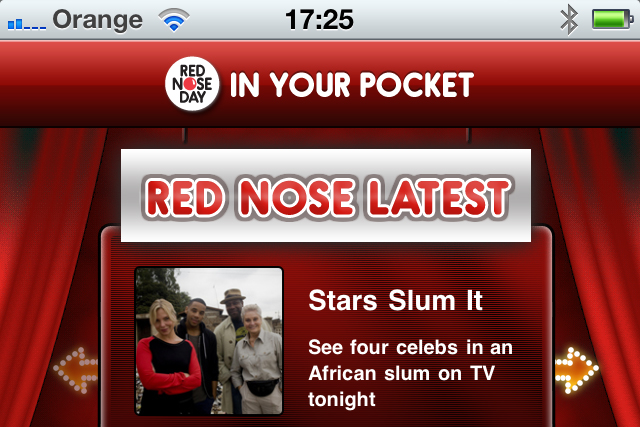 As interest mounted in today's event, there were 14,000 downloads of the app yesterday alone.
The app, created in-house, offers a number of entertaining features in addition to the ability to make donations via SMS or PayPal.
Features include a Pick-A-Nose game, the latest Comic Relief news and videos, and an Ask Monkey section.
Another feature is a clock that counts down to this evening's 7pm start of the telethon, when it will turn into a live totaliser that keeps track of how much money the appeal has raised.
Established 25-years ago, Comic Relief strives to create a just world, free from poverty, by driving positive change through the power of entertainment.