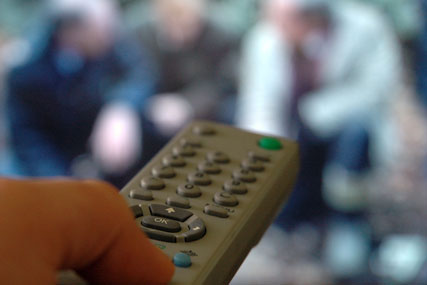 Most of the gain for the commercial TV sector came from the growth in non-terrestrial channels and both Channel 4 and Five lost share, according to the IPA's Trends in TV report for Q4.

The proportion of viewing of non-terrestrial channels rose to 41.2% between October and December 2009, up from 39% in the final three months of 2008.

ITV was up in quarter four with ITV and GMTV receiving a combined share of 19%, up from 18.8% in the final three months of 2008.

Channel 4's share was down to 6.2% of all viewing in quarter four 2009, from 7% in the final three months of 2008, while Five received 4.6% of all viewing, down from 4.9% in 2008.

The report also shows women are more likely to watch terrestrial television than men, 63.5% of women's TV watching is terrestrial compared with 57.8% of men's. Young people watch more non-terrestrial TV than older people; 53.2% of watching by 16-34 is to a non-terrestrial channel.

The overall viewing figures were reflected in the share of impacts with Channel 4 and Five both loosing share year on year and ITV, GMTV, BSkyB and IDS all gaining share.

Lynne Robinson, research director of the IPA, said 2009 proved to be another strong year for television audience and the "new improved measurement of television from 1 January 2010 will contain VoD viewing and is expected to further boost viewing figures in 2010".