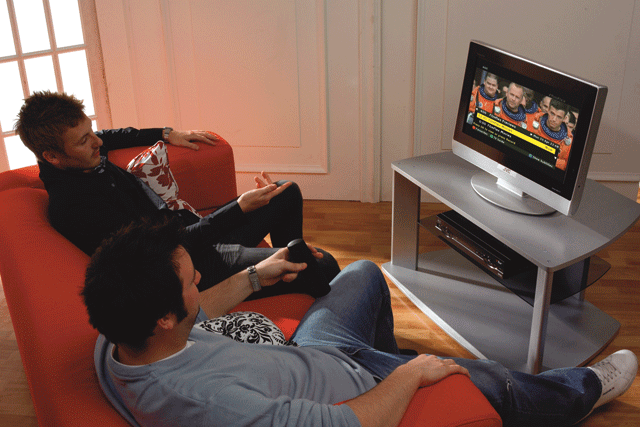 ITV's Primal Screen report, conducted by Flamingo and Tapestry, draws upon a community of global sociologists, tech theorists and media experts and a quantitative study of 3,000 people.
It found television viewing meets a fundamental human need for group bonding in a way no other medium does, with 60% of respondents agreeing that "nothing beats TV for bringing people together".
Respondents also agreed that TV was the number one medium for bringing friends, family and the nation together. Some 80% of 16- to 24-year-olds agreed that "TV is the most likely to make you feel close to you family".
The research looks at the reasons why TV can offer brands a unique opportunity to access a highly engaged audience actively seeking to establish relationships with each other and the content they are viewing.
Three key components identified as driving social bonding were found to be in linear TV moments: providing a collective, shared, reference point; offering an experience that requires you to be present and engaged and one that lives beyond the moment itself.
Semiotic analysis of more than 50 hours of video content (TV shows and TV adverts) found that around 40% of TV shows generate some kind of bond among viewers. For 16- to 24-year-olds the figure increased to 48%, higher than any other age group.
The study also identifies the intensity levels of bonding with TV content (when viewers feel a connection with family, friends and the nation) as ranging from high intensity to moderate and lower intensity.
During high intensity bonding moments, viewers were found to be two times more likely to search for information related to the show they are watching and four times more likely to play along with the show using an app or website.
The research also identified that high intensity bonding moments can occur across the TV schedule and are not limited to peak time Saturday night shows.
From a commercial perspective, these high intensity moments are believed to have a halo effect on ads, with people being twice as likely to feel like more thought had gone into the ads, three times more likely to find themselves paying more attention to them and four times more likely to look for extra information about the brands advertised.
High intensity bonding moments were seen as being highly desirable places for brands to attach themselves to, helping to create deeper experiences with customers.
Kelly Williams, managing director of ITV Commercial, said: "Our Primal Screen research shows how television meets a primal human need for bonding – further proof that premium television content is still a massive differentiator in the market.
"ITV operates at the heart of popular culture offering the most watched, most loved and most talked about content in the UK.
"We are ideally placed to create these premium "bonding" moments and, building on our unique Fusion partnerships model, offer our advertisers the chance to access a more engaged and responsive audience."