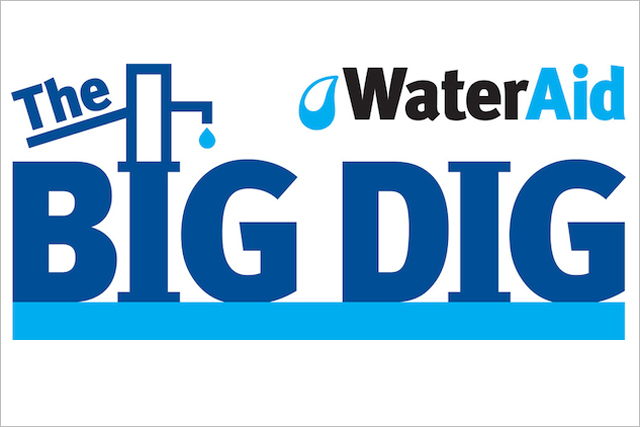 Today, DJs across Real Radio, Kerrang! Radio, Jazz FM and many of the stations sold by First Radio Sales will encourage their listeners to sponsor them and donate to WaterAid.
To raise money for WaterAid, they will be taking part in a variety of challenges over the course of the day including recording a special version of 'Fever' and presenting a whole day without drinking anything.
The radio station's involvement was negotiated by RadioWorks and MC&C.
All the money raised will be matched, pound for pound, by the UK Government and WaterAid hopes to raise £1.2m, which would be enough to provide clean water and sanitation to more than 134,000 people in Malawi.
As part of the Big Dig appeal WaterAid is inviting the British public to find out how WaterAid projects are helping communities in Bokola and Kaniche through a blog which will host a live stream of the drilling of a borehole in September.
Mike Colling, managing director of MC&C, said: "The appeal marks the culmination of six months of hard work, transforming the concept of a joint radio industry campaign to reality.
"A significant proportion of the UK commercial radio industry has come together to support WaterAid's Big Dig Appeal and reach as many people as possible with clean water and safe toilets."
In total 30 stations are involved. Local radio stations taking part in the appeal include: UTV Media-owned The Pulse in Bradford, UKRD's Star Radio in Cambridge, Quidem-owned Touch FM as well as the independent stations Lincs FM and Juice FM in Brighton.
Barbara Frost, chief executive of WaterAid, said: "We'd like to thank everyone at the different radio stations for their support for The Big Dig Appeal, and wish the DJs the best of luck for their different challenges."
UTV Media's TalkSport will take part in the appeal at a later date when the Uefa Euro 2012 tournament has finished.
Follow Maisie McCabe on Twitter @MaisieMcCabe