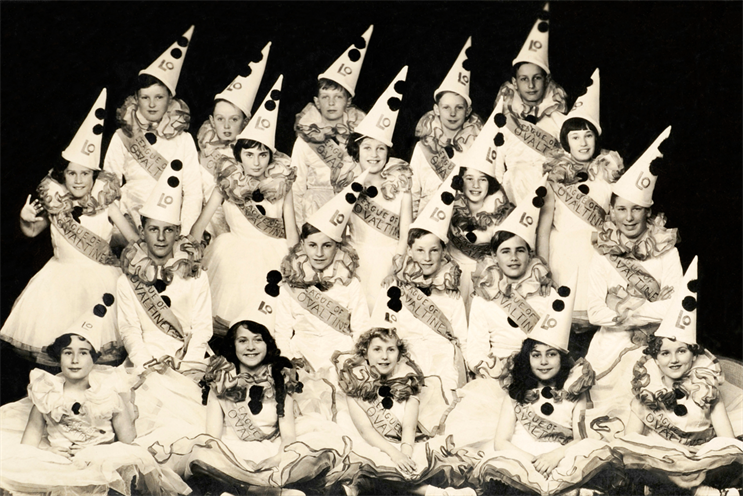 We've just been celebrating the 40th anniversary of commercial radio in the UK. But we should, perhaps, have been celebrating the 80th anniversary, because the first really popular commercial station, Radio Luxembourg, was launched in 1933, 40 years before the start of LBC, it has been revealed.
Few people realise that commercial radio was booming in the 30s, long before the pirate ships and the legalisation of Independent Local Radio. Or that J Walter Thompson had a state-of-the-art recording studio in Bush House, long before it became famous as the home of the BBC World Service.
Radio Luxembourg beam­ed its broadcasts into Britain, in the English language, for decades – and it was joined by Radio Normandy as a radio station on the continent targeting programmes and commercials at British listeners.
Professor Sean Street, of Bournemouth University's Centre for Broadcasting History Research, has revealed JWT's role in pioneering the use of commercials and sponsored radio programming in his groundbreaking new work Crossing The Ether. It details how, a full 20 years before commercial TV had even arrived, between 1936 to 1939 JWT was tapping into radio for clients. Street states: "Rowntree's steadily increased its radio spending from under 10 per cent of their total spend in 1936 to almost 15 per cent by 1939. Horlicks spent more than one-third of its money on radio adver­tising, with a daily one-hour variety programme."
'A full 20 years before commercial TV had arrived, JWT was tapping into radio for clients'
He details how £2 in every £5 that Horlicks spent on ads went towards making the programmes. As well as its daily Horlicks Tea Time Hour, it broadcast Horlicks Picture House at 4pm on Sundays on both Radio Luxembourg and Radio Normandy, featuring the well-known stars Vic Oliver, Webster Booth and Helen Raymond, plus the Horlicks All-Star Orchestra.
The most famous campaign of the time for Ovaltine can lay claim to creating the first UK mass-popular advertising jingle: "We are the Ovaltineys, little girls and boys..."
Part of the early success was in creating a children's radio "domain" that would be the focus of family listening at an appropriate time. The BBC had helped to create such a domain with The Children's Hour, on weekdays, but the director-general, John Reith, would not allow entertainment programmes to air on Sundays. So adults, as well as children, flocked to the commercial stations instead.
The BBC hired Robert Silvey from the London Press Exchange ad agency to report on the new market. In a memo, he charted the rapid growth of radio advertising revenue – from £30,000 in 1934 to £630,000 in 1936. He added: "It is believed in well-informed quarters that the 1937 figure may be very nearly double that."
So effective were the first days of radio ads that, by 1937, Silvey recorded one Sunday morning hosted 14 ad­vertisers broadcast from Luxembourg and 12 from Normandy. They included Lever Brothers, Rowntree's, Stork margarine, Macleans toothpaste, Carter's Liver Pills and J Lyons and Co.
The onset of world war in 1939 brought a halt to commercial English-language broadcasts from the continent. When the war ended in 1945, advertising did not return to radio until its modern-day incarnation in the 70s.