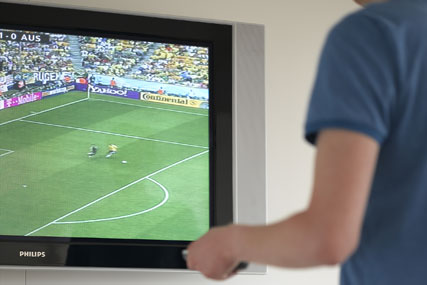 Commercial broadcast TV viewing had a record first six months of 2009, according to new figures from the Broadcasters' Audience Research Board presented by Thinkbox, with commercial viewing up 9.9 minutes a week year on year.

The average UK viewer watches 16.7 hours of commercial TV a week, up 42 minutes a week from the past five years.

Total broadcast TV viewing in the first half of 2009 was 26.2 hours a week, in line with the same period last year, but up 18 minutes a week on the five-year average for the period.

The results have impacted on the number of ads being watched, with figures up 2% year on year and 16% over the past five years, with the average viewer watching 43 ads a day.

More than 30% of consumers have digital television recorders, such as Sky+, which has resulted in more TV views and ads being watched. People watch 17% more TV after they get Sky+, while 2% watch more ads, according to the study.

While many assume the popularity of video-on-demand has negatively affected TV viewing, research by Work Research/Thinkbox shows 78% of people watch online TV mainly to catch up or keep up with missed broadcast TV.