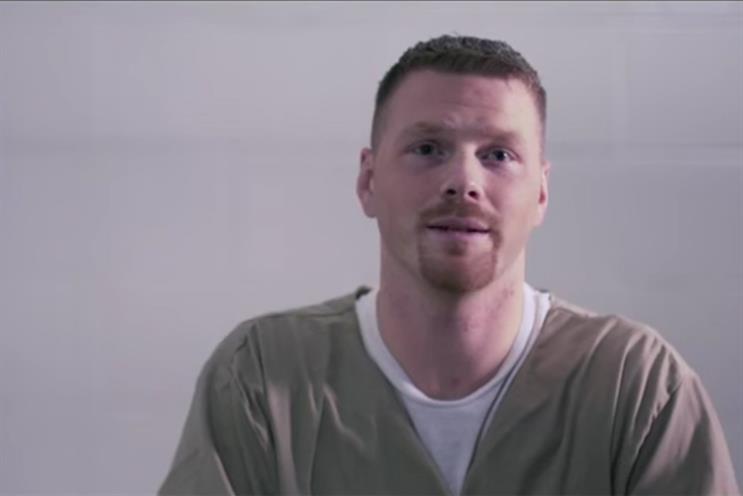 Indeed, it would be hard to imagine the audiences for the agency's new ad in Persil's "dirt is good" campaign being taken further from their comfort zone than a US prison. The film's debut could not have been more timely given the new research from the commercial TV marketing body suggesting that audiences do not necessarily need to see people like themselves in ads and that emotion and humour invariably trump hard-sell. The Persil spot appears to encapsulate exactly what Thinkbox had in mind by showing the convicts' shocked reactions to the fact that the average child has less outside time than they do. So is a "play-it-safe" policy by agencies and clients resulting in too many commercials that neither reflect the UK's ethnic diversity nor growing sexual equality? "We rely too much on stereotypes in trying to get our messages across in 30 seconds," Caitlin Ryan, Cheil London's executive creative director, acknowledges. But are we starting to see a turning of the tide?
Creative
Laura Jordan Bambach, creative partner, Mr President
"There's always a danger that agencies use stereotypes when casting because of the historical principle that people want to see others like themselves. It's a tool that has been used since the birth of advertising.
"We need more brave clients. I've worked with some who have been very cautious about people they cast, resulting in creative work that gets watered down and ads that are patronising. Just think about how mothers and over-55s are treated. But a lot of work coming out of the US suggests things are changing. It's just a matter of time and the UK has to play catch-up."
Creative
Nils Leonard, chairman and chief creative officer, Grey London
"Some of the best examples of great casting are the ones you don't notice. If you cast a commercial featuring 28 guys and just one woman, you can be sure people are going to comment on it because, these days, everybody feels they are within their rights to do so.
"That's why 80 per cent of our conversations are likely to be about whether the characterisation is right rather than whether a woman's hair is going to look good on camera.
"We need to be honest with ourselves when asking if the casting is right. We can't let ourselves be deceived by old data and demographics."
Planner
Craig Mawdsley, joint chief strategy officer, Abbott Mead Vickers BBDO
"Whether or not the casting and scripting of commercials work well depends on the relationship between agency and client. We've injected a lot more diversity into the work we do for Sainsbury's, where you'd be hard-pressed to find the stereotypical 2.4-children family.
"There's a growing appetite for doing work that better reflects the experiences of the audiences we are talking to. The problem is that when you're working hard to get the work out, you don't stop to ask the right questions of your clients or whether you should be doing it in a different way."
Creative
Russell Ramsey, executive creative director, J Walter Thompson London
"It's true that agencies are overcautious when casting commercials. But it's also very easy, particularly with FMCG work, to end up featuring the target audience in the ads. Yet consumers are intelligent enough not to need this.
"This happens partly because of clients' reliance on research and data but also because the business of making commercials is procurement-driven, with so many deals being struck with production companies. Directors can't spend time casting as they once did. It's now about shooting a spot at the cheapest price. I hope things change – when the casting is right, the results can be magical."