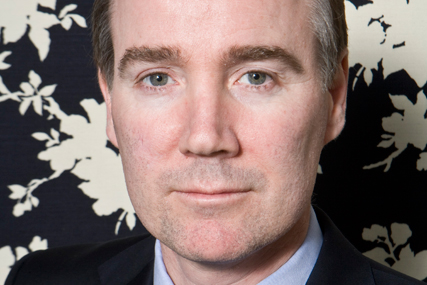 However, the Commission said it did not wish to see CRR in place forever and renewed its call for an overall review of the system for selling TV advertising in the UK.

Today's ruling has expanded the rules, so that the definition of ITV1 in the CRR undertakings will now be varied, so that audience share on time shifted (+1) and high-definition ITV1 channels can be included in the CRR calculations.
It makes official the Commission's provisional ruling at the start of the year.
Diana Guy, deputy chairman of the Competition Commission and chairman of the CRR Review Group, said: "There has been virtual unanimity among the advertisers, media agencies, commercial broadcasters and trade bodies we have heard from, that CRR should be retained in some form."

She added: "We believe that ITV has overstated the cost and distortions imposed by CRR. When it succeeds in making popular programmes which attract large audiences, CRR does not prevent ITV from reaping the rewards."

The Commission found that ITV1 retained the unique ability to deliver audiences of up to 18 million at a time and, in 2009, ITV accounted for 982 of the top 1,000 most-watched programmes on commercial television.

ITV has been quick to condemn the ruling, and chief executive Adam Crozier said it was "damaging for the interests of creative Britain".
The new chief executive added: "Competition law and the regulation of the UK media sector require urgent modernisation to take account of the public interest. A failure to address this will result in lasting damage to the UK's creative industries and their reputation as global leaders in this field."

CRR was introduced in 2003 to protect advertisers from the loss of competition, following the merger of Carlton and Granada, and the formation of ITV.

In May 2009, the Commission was asked by the Office of Fair Trading to review the CRR undertakings and, specifically, whether circumstances had changed sufficiently since 2003 to warrant their removal or variation.

Last September, the Commission provisionally concluded that the CRR undertakings should be retained, given ITV1's continued advantage in delivering large audiences for advertisers. It has been discussing potential variations with ITV and other parties since then.

Today's ruling is unlikely to be the last, as the incoming Conservative government is likely to make further changes.
In March, shadow culture minister Ed Vaizey told advertisers the party would look to relax regulation that surrounds ITV.
He said the Conservative Party was "extremely keen to deregulate where it can and free up companies to compete and make money, and this includes ITV".
One of the primary benefits of the CRR undertakings for advertisers is that they allow buyers of advertising airtime to roll forward their pre-merger contracts, subject to annual adjustments that reflect the change in ITV1's share of commercial impacts.