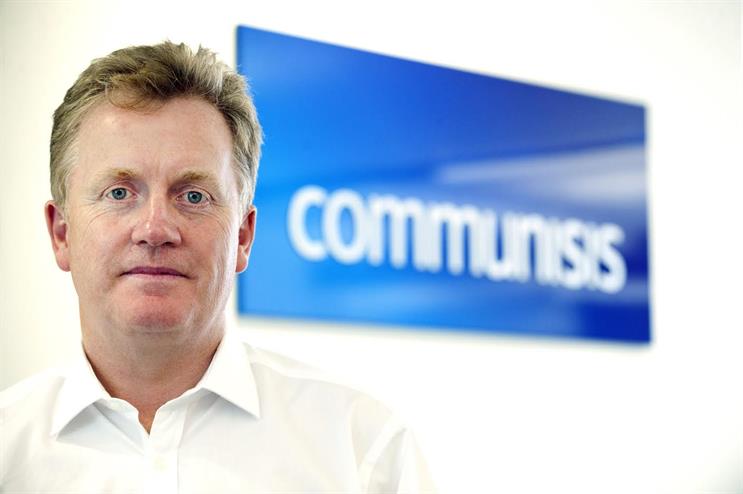 The deal brings together TCA, which was founded 25 years ago and specialises in brand response and customer relationship marketing, and Communisis, which provides personalised customer communication services.
TCA's clients include high street retailers, financial institutions and major charities such as Cancer Research UK.
Its 42 employees will all transfer to Communisis under the deal, including its founder and chairman, Robert Prevezer, and chief executive, Adam Leigh, who will take on senior executive roles in the company.
In a statement, Communisis said it acquired the company for £7.25 million plus £750,000 to reflect TCA's cash reserves.
The company said it would pay £6.55 million in cash and nearly 2.5 million shares in Communisis, to the value of £1.45 million.
Communisis will use the acquisition develop its business by "cross-selling other marketing services in social media, video and content marketing".
Andy Blundell, the chief executive of Communisis, said: "TCA is a long-established, award-winning and well-respected agency that brings an impressive range of new capabilities and experience to the Group's higher-margin design segment.
"It will sit at the heart of Communisis' creative offering. The growth prospects are excellent."
Prevezer added: "The mix of Communisis Group's data and analytic capabilities and our strategic and creative skills will make a formidable combination. In a customer-focused world where deep understanding is crucial, this can only be good for our clients."
Cavendish, which handles mergers and acquisitions for mid-market companies, advised TCA on its sale to Communisis.
Linda Sullivan, the partner and head of media and digital at Cavendish, said: "This was a great result for our clients and is a cornerstone acquisition for Communisis' new design division.
"The marketing and communications sector is buoyant and there is an interesting universe of buyers for creative, digital agencies, as this transaction illustrates. We aim to be as creative as our clients in thinking outside the box and delivering the best results."