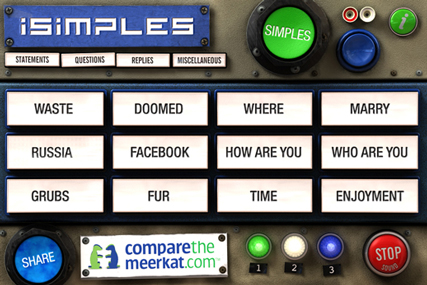 Created by the comparison website's creative agency VCCP, the 'iSimples' app allows users to make Aleksandr say a selection of well-known and new phrases such as 'Will you marry me?' and 'Your whiskers are beautiful!'

Other functions include a create your own 1980s rock mash-up track, learn the English language according to Aleksandr and understand the difference between meerkats and markets.

The app is available via the Apple iTunes store today.

Orlov said: "Sergei alert me that some peoples has create many unofficials 'apps' for 'iPhone' that speaks my voice. So I ordered Sergei to create my own official 'iPhone' voice box 'application'. It took him all weekend but 'iSimples' is finally ready. But I have made it totally free for download!"