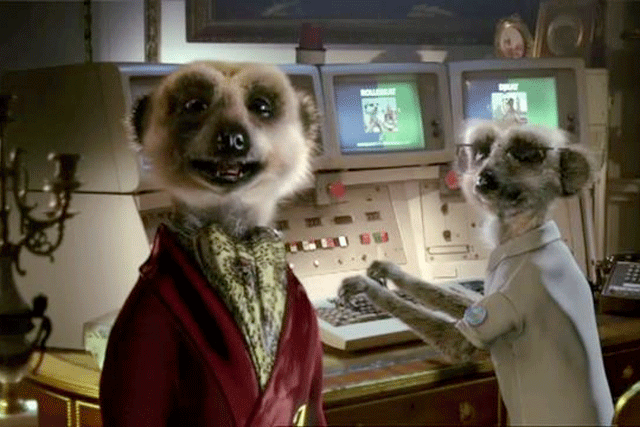 The ad, created by VCCP, will feature one of the meerkats leaving the ad series during a special ad to air during Coronation Street and Downton Abbey. The media planning and buying was by MEC.
The character to leave will not be revealed until the ad airs, in the style of soaps' dramatic Christmas Day episodes.
Kieran Roberts, the executive producer of Coronation Street, said: "Christmas is often a time when big story-lines climax and characters can face a dramatic exit.
"On Coronation Street we've said farewell to iconic characters such as Hilda Ogden and Karen McDonald in our Christmas episodes and we're planning another heartbreaking farewell this year.
"Meanwhile the departure of an unlikely character this Christmas – one of the meerkats – is also likely to grip the nation. With such affection for the meerkats, this story has all the makings of a classic Christmas Day exit."
Until the ad is showed on TV Comparethemarket.com is going to keep fans guessing about who is going to be on the show. Will Aleksandr retire? Does Maiya go back to being a spy? Does Sergei quit to become an astronaut?
Comparethemarket.com has sponsored Coronation Street since 2011.
Last year its Christmas Day ad welcomed a baby.