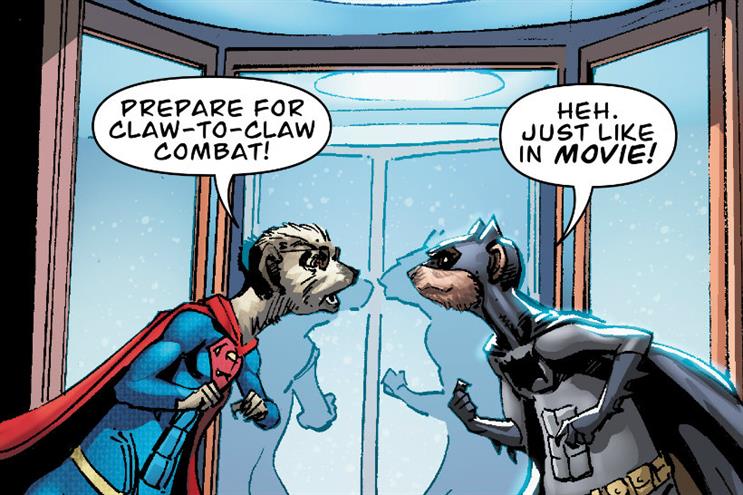 The insurance comparison site has struck a deal with DC Entertainment, extending its existing marketing activity around Batman v Superman: Dawn of Justice.
Comparethemarket.com will release a two-part comic book on its site for download, following the two meerkats' adventures dressed as the two superheroes.
The comics are illustrated by Neal Adams, who helped create both Superman and Batman, and writer Tony Bedard. Comparethemarket.com is also giving away a limited number of physical copies of the comic, which is titled Meerkat Movies: A Heroic Journey.
Comparethemarket.com launched Meerkat Movies in March last year after striking a deal with trade body Cinema First. It took over the Orange Wednesdays two-for-one ticket scheme after EE decided to switch to a digital film scheme.
Comparethemarket.com has not responded to repeated requests for comment on the uptake of its scheme.