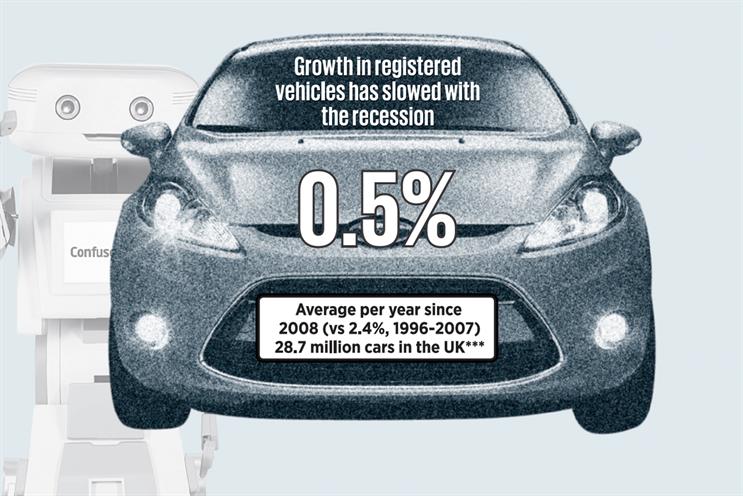 Few people have any affection for insurance per se. It's a dull, low-interest product; one we would rather not think about but all know we should: at least once a year when the premium is up for renewal.
It's probably no surprise, then, that some of the most memorable campaigns have come from insurance and price-comparison websites – they have to try harder. Love them or loathe them, you can't help but remember the meerkats, that chunky opera singer, perky young Cara, spacewalking dads…
They've also had a lot to play for over the past ten years. When Confused.com launched in 2002, people were only just adjusting from using a high-street broker to buying insurance direct.
Since then, comparison sites have grown to be used by nearly three-quarters of in­ternet users – most of whom go on to buy through them.
Drivers of success have been the growth in internet access, increased familiarity with purchasing online and eternal desire for a good deal. The sector has also benefited from the global economic troubles, with people being more sensitive to prices and hungry to switch for a better price.
However, the category is going through a time of change: fewer people are entering the category – anyone who will use a comparison site already does.
And a model that relied on shouting loudest and having top-of-mind awareness is looking increasingly outdated. Acquisition and saliency worked great when the market was increasing, but it needs to adapt to one of retention in a maturing market.
Most interesting is how people use comparison sites. It used to be that people used them to save time, to shorten the search. However, most people now use at least two or three sites every time they make a purchase. We've gone from comparing insurers to comparing comparison sites.
And this tells us a little of the value the sites really provide. It's not just about a good deal. People want reassurance. They check multiple sites because it makes them feel they've done some work; that they've earned that good deal.
In a maturing market, the brands need to adapt; to stand for something beyond name recognition, to give customers reassurance and the confidence that they have got the best price. They have to give people a reason to go there, and then keep going back. The sector needs to move from awareness to preference.
This was our starting point, working with Confused.com: what makes them special, why visit them first? They are incredibly enthusiastic, always trying new things – and they really, really like insurance.
It's not that they can't help you in other ways, but insurance is what they are passionate about – almost to a fault. How could we not do something with that zeal and turn it into a virtue?
This formed the basis of a new strategy – we *heart* insurance, so you don't have to.
The result was Brian – the world's fastest insurance-comparison robot – the perfect proxy for Confused.com's enthusiasm, passion and expertise for insurance, let loose on the real world.
Of course, he doesn't quite understand why other people don't share his enthusiasm – but takes great pleasure in helping them, nonetheless. A little like our clients, in fact.
Ian MacDonald is the strategy director at Publicis London