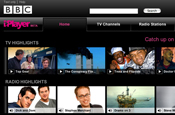 Its main concern is that Kangaroo will lead to a loss of rivalry between BBC Worldwide, ITV and Channel 4 which will have an impact on the quality of VOD content and viewers' ability to access it.

However, the CC took the view that Kangaroo would not lead to a "substantial lessening of competition" in the advertising market.

This is likely to mean that Kangaroo can launch with its proposition of being funded by advertising intact.

The commission is now moving into a consultation period to find potential solutions to the competition issue in content.

Proposals it may consider include limiting the scope of Kangaroo's activities or opening it up to other content providers beyond the parent companies involved.