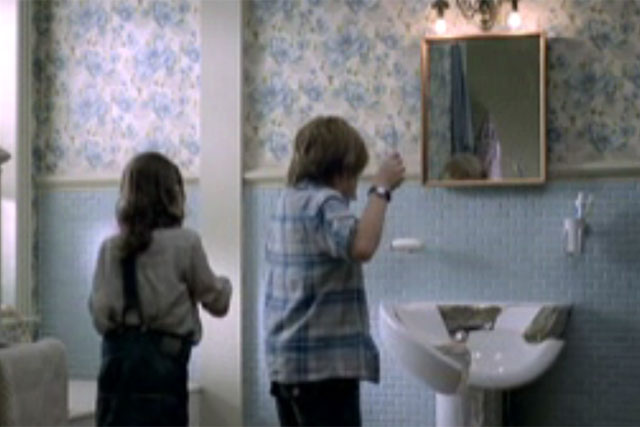 Television as a medium attracted the most complaints in 2010, although this could change in 2011 following the ASA extending its online remit.
From 1 March 2011, the advertising watchdog has accepted complaints about companies' marketing communications on their own websites and in other non-paid-for space they control.
But in 2010, eight of the top 10 most complained about campaigns were led by TV, below are the six that got away.
Paddy Power 'blind football'
1,313 complaints
Not upheld

The ASA said: "Viewers complained that this ad, which showed a cat being kicked across a pitch by a blind football player, was offensive to blind people and could encourage animal cruelty.
"We felt the ad was surreal and light-hearted in tone and was unlikely to encourage or condone cruelty to animals or cause serious or widespread offence."


Marie Stopes International

1,088 complaints
Not upheld

The ASA said: "This TV ad offering sexual and reproductive health advice, information and services attracted complaints for various reasons, including that it promoted abortion.

"We felt it was clear that the advertisers were promoting their postconception advice service and was neither advocating one course of action over another, nor trivialising the dilemma of an unplanned pregnancy.
"In addition to the complaints detailed above, we received over 3,600 other objections, some prior to broadcast and some via petitions."
Department of Energy and Climate Change 'climate change'

939 complaints
Upheld in part

The ASA said: "We received objections that this 'Act on CO2' TV and press campaign, which raised awareness of climate change, was misleading and scaremongering.

"We did not agree with the majority of the objections, but did uphold some complaints that claims in some of the press ads exaggerated the likelihood and impact of extreme weather conditions."


John Lewis 'Christmas 2010'

316 complaints
Not upheld

The ASA said: "This ad featuring a dog outside in his kennel on a windy and snowy Christmas day attracted complaints about irresponsible pet ownership.

"Complainants objected that it suggested it was acceptable to leave a family pet outside in cold conditions. We disagreed, and felt the ad did not endorse or encourage animal cruelty or neglect."


OvenPride 'Even a man can do it'

273 complaints
Not investigated (previously not upheld in 2009)

The ASA said: "Both men and women complained about the gender stereotypes portrayed in this ad for an oven cleaner which claimed 'so easy, even a man can do it'."

"We concluded the ad took a light-hearted and comical approach to its portrayal of 'traditional' gender stereotypes, and was unlikely to cause serious or widespread offence."


Irn Bru 'animals'

204 complaints
Not upheld

The ASA said: "Viewers objected to this ad which featured cute cartoon animals, cheery music and a 'Pied Piper' type figure.

"Things turned more sinister when the animals were led to a butcher's shop. The ad already had a restriction which meant it couldn't be shown around programmes targeted at children, but we still received a number of complaints that the ad was offensive, irresponsible and distressing to children. On balance, we felt the ad with its existing scheduling restriction was acceptable."
Marmite 'Love Party' and 'Hate Party'

154 complaints
Not upheld/Referred to Ofcom

The ASA said: "Continuing their 'you either love it or hate it' themed campaigns, Marmite ran two TV ads parodying party political broadcasts.

"Some complaints related specifically to the political aspect of the campaign and these were referred to Ofcom. Other objections related to racism, denigration and offence. We felt the ads were delivered in a lighthearted way and therefore were not in breach of the rules."