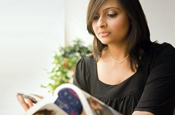 Revealing the results of its first Quarterly Complaints Index, the DMC found that 89 per cent of complaints received were investigated and resolved informally without the need for any formal action.

The body found that the most common cause of complaints related to customer account issues, covering issues such as unclear invoices or additional charges.

The second most common area of complaint referred to unwanted e-mails, where consumers were not given an option to unsubscribe or opt out of the mailers.

Around two-thirds of all complaints made were directed against companies in the home shopping industry, while 15 per cent of complaints were aimed specifically at direct marketing suppliers.

Matti Alderson, the chairman of the DMC, said: "Most companies are keen to provide a high quality of service and recognise the commercial benefits of being compliant. We're encouraged by these results and hope they'll be maintained despite the current economic climate."