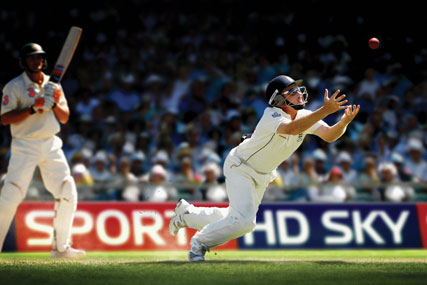 On 31 March Ofcom told BSkyB it had to reduce the price it wholesales Sky Sports 1 and Sky Sports 2 to its rivals by 23.4%, to £10.63 a month, and reduce the price it charges for both channels by 10.5%, to £17.14.

BSkyB is fighting Ofcom's decision and last week asked the Competition Appeal Tribunal (CAT) to delay the enforcement of Ofcom's decision until after the issue had been debated at a court.
Today Sky and Ofcom put forward a deal to the CAT that allows Virgin Media to continue to offer Sky Sports packages at its current rate, and BT and Top Up TV to offer Sky Sports 1 and 2 for the first time while the legal case continues.
The trio must pay Sky's current rate card price, but Sky will receive only the lower fixed price (known as the wholesale must offer) decreed by Ofcom.
The difference will be paid into escrow, or a trust, and will be distributed on the conclusion of the appeal process. It could either go to Sky if it wins or as a refund to its rivals if it loses.
The agreement gives BT Vision and Top Up TV an opportunity to offer Sky Sports 1 and 2 to their digital terrestrial television customers for the first time.

A BT spokesperson said: "We are delighted that Ofcom's decision can be implemented pending the full appeal and that we will be able to bring Sky Sports 1 and 2 to customers in time for the 2010/11 Premier League football season this summer."

Though BSkyB has dropped its application for a stay of implementation it has gained because its rivals will have to make a bigger outlay than Ofcom's terms specified.

A Sky spokesman said: "We are pleased to have been able to put forward an agreement which provides substantial protection against the short-term impacts of Ofcom's decision. We remain fully focused on our substantive appeal, which will be filed with the CAT in due course."

As per the timeline in the Ofcom judgment from 31 March BSkyB now has until 16 May to table a formal offer to Virgin Media, BT and Top Up TV for the two sports channels.

A Virgin Media spokesperson said: "We welcome today's decision and look forward to Sky issuing its reference offer so that the wholesale regime can be implemented as quickly as possible."