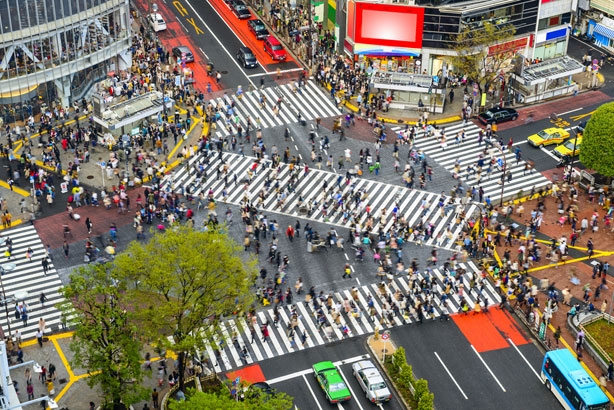 TOKYO — Online video and retail engagement is higher in Japan than the global average, according to new research from ComScore.
The 2015 Japan Digital Audience Report compares data between desktop users age 15+ and mobile users age 13+ between May 2014 and May 2015. (Infographics here.)
It shows that mobile video viewership is increasing, and while online video reach on desktop is slightly lower in Japan than globally, average views remain considerably higher: 238.5 compared to 204.3 globally.
At the same time, the figure is a decline on last year's 295. ComScore said in the report that this is likely due to increasing consumption of video on smartphones and tablets. Worldwide consumption is up from an average 179.4 views last year.
Users who watched video or TV on their smartphones totaled 9.46 million, up from 9.06 million last year. Music consumption on smartphones is significantly higher at 15.49 million, itself up from 13.6 million in 2014.
In terms of online video platforms, Google sites outperform Yahoo by a big margin, with 50.57 million total unique viewers against 20.18 million. In third place is Kadokawa Dwango Corporation with 17.51 million total unique viewers. ComScore noted that the presence of platforms serving video ads shows that video advertising is growing in the market.
Video advertising service providers are stepping up activities in the market in anticipation of major growth opportunities, Unruly being the most recent to launch.
Retail on the rise
The study found online retail engagement up in Japan (again, figures were based on desktop usage) while declining in other markets. Japanese visitors to online retail properties spent on average 84.6 minutes, up from 75.3. That contrasts with 85.3, down from 124.1, across Asia-Pacific; and 82.2, down from 94, globally.
Online retail reach in the market was shown to be down on 2014 — 77.7% compared to 84.3%. The figure is still higher than regional and global figures, however.
Japan's top five retail properties emerged as Amazon, with 31.95 million unique visitors; Rakuten, with 28.81 million; Kakaku.com, with 17.96 million; Yahoo Japan Auctions, with 16.6 million; and Yahoo Shopping, with 16.28 million. Yahoo Japan Auctions was found to be by far the most engaging, with visitors spending on average 60.3 minutes on the site.
Unsurprisingly, mobile retail activities are growing. Purchases rose to 7.5 million from 6.88 million last year. The amount spent increased too, with those spending between 10,001 yen and 20,000 yen ($83 to $165) up by 324,204 to 1.49 million.
The most common use of mobile in a retail context was to find store locations, followed by product feature research and price comparisons. The only area to decline slightly was finding coupons and deals.
The most popular online retail sites for mobile are Amazon (30.6%), Rakuten (29.2%), Yahoo (13.4%), Zozotown (3.9%) and Uniqlo (2.3%).
Yahoo, Facebook dominate news and social media
Overall, Google sites represent Japan's top web properties, with 66.24 million total unique visitors against Yahoo's 60.4 million. Yahoo remains the destination of choice for online news consumption, however, with 25.02 million unique visitors. Next in line are MSN News Japan, with a significantly lower 7.52 million, and Sankei Shimbun, with 7.1 million.
Social media usage on desktop was down, with a reach of 76.8% against last year's 80.9%, and an average of 119.3 minutes per user compared to 157.9 last year.
Facebook stands out as the top social media property, and its total unique visitors rose to 22.79 million on 19.9 million. At the same time, the average time visitors spent on Facebook declined to 32.7 from 56.1. Twitter usage fell on desktop but remains relatively high at 18.32 million from 21.28 million in 2014.
Engagement rose, too, with people spending on average 62.1 minutes on the site. Third in terms of total unique visitors, PIXIV.net grew dramatically in engagement, from an average of 39.3 minutes per visitor to 77.2. Instagram showed notable growth on mobile, with monthly mobile users rising from 1.84 million to 3.14 million over the year.
This article first appeared on campaignasia.com.