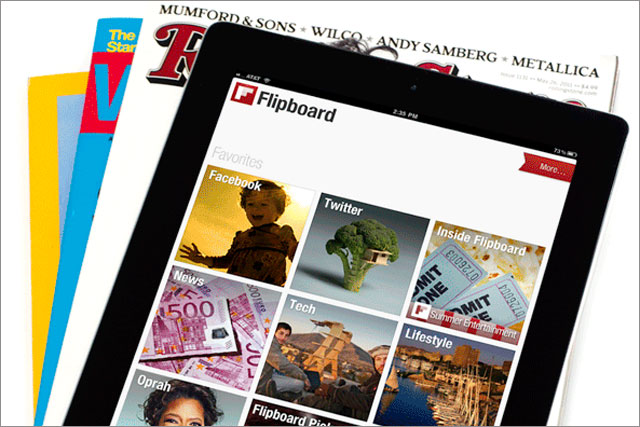 Flipboard, which launched in July last year, takes content shared by users' friends via Twitter and Facebook and renders them into magazine-style layouts which can be browsed on the iPad.
American Express is the first brand to deliver advertising on Flipboard with a campaign in The New Yorker from today. Lexus is also set to launch a campaign in October in Bon Appetit, The New Yorker and Wired.
Condé Nast said content from other titles will be added to Flipboard later in the year. At this stage it is unknown whether there will be similar partnerships with Condé Nast UK titles.
The number of ads Flipboard serves are limited, which it claims gives advertisers greater "share of voice". The magazine-style ads allow users to click through to go to a brand's website or Facebook page for additional information.
Lou Cona, chief marketing officer at Condé Nast, said: "Condé Nast is always looking for ways to take advantage of new channels that provide an environment in keeping with our editorial excellence, while offering unique opportunities for readers and advertisers."
Flipboard was founded by Mike McCue, former chief executive of Tellme, and Evan Doll, former senior iPhone engineer at Apple, and has been backed by investors including Twitter co-founder Jack Dorsey and Facebook co-founder Dustin Moskovitz.