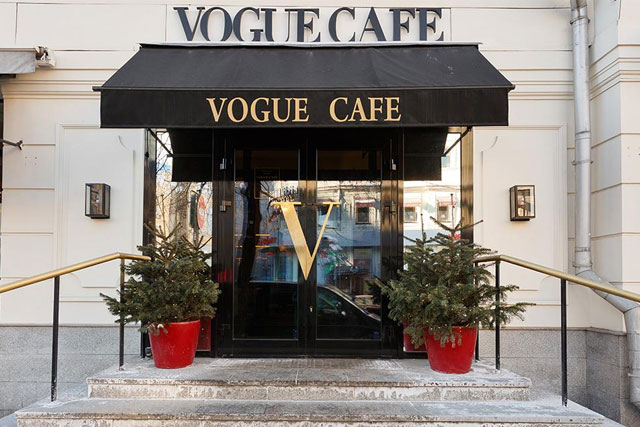 The Condé Nast International Restaurants division of the publishing company is already running five up-market restaurants and bars in Moscow, Dubai, and Kiev, but is about to extend the initiative into Bangkok and Kazakhstan.
Gary Robinson, director of restaurants at Condé Nast International Restaurants, said: "For me London is the ultimate goal, it is where we ought to be. And in the same vein we ought to be in Paris, Milan and New York. It is something we are working towards."
Robinson hopes there could be a London launch "within the next couple of years" depending on Condé Nast finding the right licensing partner and location.
The first of Condé Nast's brand extensions into the hospitality industry was Vogue Moscow, which is celebrating its 11th anniversary this week. Robinson, a former head chef to The Prince of Wales, will work there for five days as head chef.
Robinson is considering approaching chefs who contribute to the company's magazines, such as Bruno Loubet, about appearing at the GQ Bar in Dubai.
He said this is part of a new strategy, adding, "a bit of culinary heritage to the offering rather than being an extension of the media company".
In the future, Condé Nast could lend its brand to other areas of the hospitality industry including hotels and resorts.
Robinson said: "Hospitality is such a rich field there are so many options and possibilities that we would be crazy not to consider going into the bigger field, but let's work on walking before we can run."
The expansion plans come as traditional publishing companies continue to struggle as advertising revenues dip, and Robinson explains the brand extensions are a way of keeping magazine brands alive in a digital age.
Robinson said: "There has to be more brand extensions to continue the good name. Condé Nast have not been working with magazines for all of these years to let the great work that has been done by generations before slip away and disappear.
"There has to be a fresh way of looking at how you represent your brand and what you do with it and how you keep it alive. We can't just let that slip away and die."