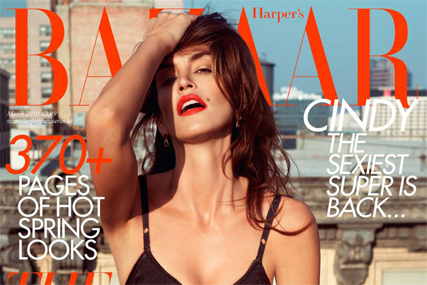 Stephen Quinn, the publisher of Conde Nast luxury title Vogue, has written to agencies and advertisers claiming NatMag is boosting Harper's Bazaar's ABC circulation figure for the last six months of 2009 by as much as 9,000 copies by selling it together with sister titles She and Coast in a multi-pack.
In the letter, Quinn describes the bundling as inappropriate and says such tactics should be questioned, claiming that they drag the Harper's Bazaar audience downmarket. The multi-pack in question was sold in August last year.
Quinn said: "I'm not against these multi-packs in principle but there must be some sort of cohesion and consistency. NatMag should feel it has more of a moral contract with the advertisers to deliver an upmarket target audience."
NatMag's luxury group publishing director Tess Macleod-Smith countered: "It is good to see that Vogue is so threatened by the success of Harper's Bazaar. Their claims are factually incorrect. Magazine multi packs are an effective marketing tool used industry-wide that allows Harper's Bazaar to reach a wider audience of similar profile i.e. upmarket, high disposable income females."
Bundling is a common practice among magazine publishers and the number of copies sold as part of a multi-pack is delineated in the breakdown of audited circulation figures on the ABC certificate.
The ABC guidelines state that price of the multipack must be at least the basic cover price of the highest priced magazine plus 20 per cent of the basic cover price of the other magazine(s) included in the pack.
ABC circulation figures for the last six months of 2009 are released on February 11th.
Harper's Bazaar's circulation was 109,646 for the first six months of 2009, according to the last set of ABC figures, up 0.5 per cent year on year. Vogue recorded a circulation of 210,435 for the same period, down 4.8 per cent year on year.