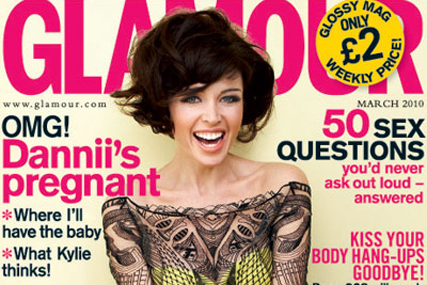 It has already publicly shown a demo version of what its technology magazine Wired could look like on a tablet computer device like an Apple iPad in a test with Adobe.
The first magazine to be publicly available will be men's magazine GQ, which will join the Apple iPhone app it launched last year. An iPad version of GQ will be ready next month shortly after Apple begins shipping its first tablet computers later this month.
Following GQ will be Vanity Fair and Wired for their June issues, which should be available to download in May.
The New Yorker and Glamour will be the final two to debut on the iPad but reports say that no definite timings have been confirmed by Condé Nast.
The inclusion of a women's magazine is an industry first. The publisher wants to capitalise on the digital success that Glamour.com has enjoyed online under editor Cindi Leive.
Other magazines from Condé Nast's stable of glossies are likely to follow with possible candidates including Vogue, Condé Nast Traveller, W and Gourmet.
The New York Times reports that Condé Nast plans to experiment with a number of different pricing and advertising models as part of the test run.
The Wired demonstration released last month showed how readers could view the magazine in different ways, click on links to the web and interact with magazine ads.
Chris Anderson, editor in chief of Wired, said: "For us it is an opportunity to reset the economics. For the first time people might value the experience they might pay for it."
Thomas Wallace, editorial director of Condé Nast said the experiments would last several months and that the magazines selected had been chosen as they represented the breadth of content the magazine owned, from technology and lifestyle to men and women.
Wired is younger and very image-driven while The New Yorker has an older audience and is more text-heavy.
The iPad versions of the magazines will be sold via Apple's iTunes store with all its limitations, customer data is owned by Apple.
Conde Nast has indicated it will use the interactivity to exploit opportunities to gain information about readers.
How the advertising will be presented on the iPad is a key concern for Condé Nast and it is looking at ideas such as how users might be able to click through from an ad straight to an e-commerce store.