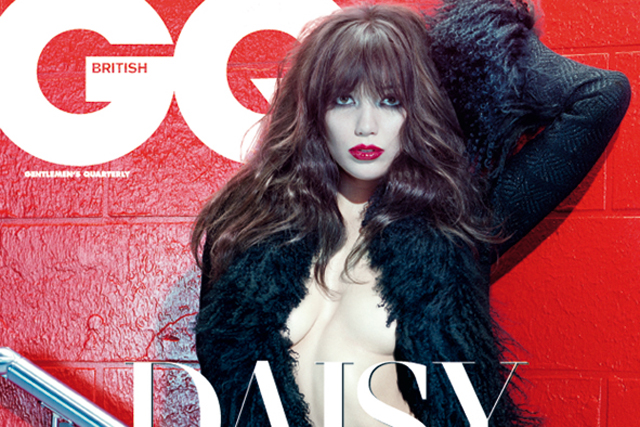 The GQ app will be available in June to accompany the July issue. Condé Nast will soft launch the app before it considers extending its frequency to monthly.
The app is being created in-house with production overseen by GQ editor Dylan Jones and creative director Paul Solomons.
The publisher is also stepping up its commitment to the Wired iPad app it launched in November, which will be available every month beginning with the May issue, out in April.
The Wired app continues to be developed by the in-house editorial team, overseen by Wired editor David Rowan and art director Andrew Diprose, in collaboration with Adobe.
Vogue, which introduced its pilot app to the market in November, will produce special edition app issues throughout the year, led in-house by editor Alexandra Shulman, and creative director Robin Derrick.
The next app will be available in May, timed to accompany the June issue. The Vogue team are wroking with Spring Studios and Six Creative to recreate the fashion title for the iPad.
The pilot iPad issues for Vogue and Wired were priced £3.99 and £2.39 respectively. The publisher has not yet confirmed the price of the upcoming apps for all titles, but confirmed they would be paid-for apps.
Condé Nast Digital will launch 21 iPhone apps during 2011, across seven of its magazine brands, including the GQ Style app, three style and beauty Glamour apps, and Vogue and Wired News apps.

Albert Read, general manager for Condé Nast, said: "Our Wired and Vogue December issue apps were a first toe in the water of our digital future on tablet devices. They were admired in the market and sold above expectations.
"The next iterations will build on what we have learnt and leverage the new tools available to us. The addition of GQ to the portfolio of apps will appeal to early adopters of the iPad, something Wired has already tapped into."
Jamie Jouning, Publisher of Condé Nast Digital Britain, said: "The editorial excellence of the December issues of Wired and Vogue apps drew a range of high-end advertisers keen to capitalise on the enhanced commercial opportunities on offer.
"Seeing the benefit from this new form of engagement with our sophisticated readers, we're looking forward to extending the opportunities to a wider number of clients throughout 2011."
According to unofficial figures from Condé Nast, the December issue apps for Wired and Vogue have sold over 8,500 and 7,500 respectively.