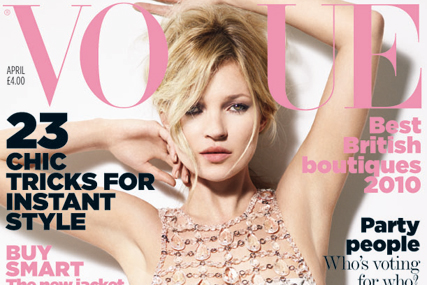 Stephen Quinn, the publisher of the Condé Nast luxury title, wrote to advertisers a week before the release of the ABC data claiming rival NatMag's Harper's Bazaar had boosted its ABC circulation figure for the past six months of 2009 by some 9,000 copies by selling it together with sister titles She and Coast in a multi-pack.
This week, Quinn was found to be in breach of ABC bylaws and, following a complaint from the Audit Bureau of Circulations, Vogue has retracted its claim, admitting it was "inaccurate and significantly overstated".
In the pre-ABC briefing, Quinn also said Vogue was expecting a headline figure similar to the previous period of 210,000, which was against ABC rules stating circulation data should not be publicised prior to its official release.
A Vogue statement said: "We recognise that the ABC concurrent release of data serves to promote the entire magazine publishing industry and that promoting circulation data in advance of the official release undermines the purpose of the industry's data being released in one event.
"We therefore undertake to adhere to the time and date of the future ABC concurrent releases."
Jan Pitt, ABC director of magazines, said: "Any breach of CCR rules are taken extremely seriously by ABC, we strive to protect the integrity of the CCR as it serves to promote the magazine industry as a whole."
Vogue, though flat on the period, recorded a 4.5% drop year on year to 210,526 for the second half of 2009, according to last month's ABC figures.
NatMag's Harper's Bazaar saw a 1.1% rise on the year, selling 110,638 copies.