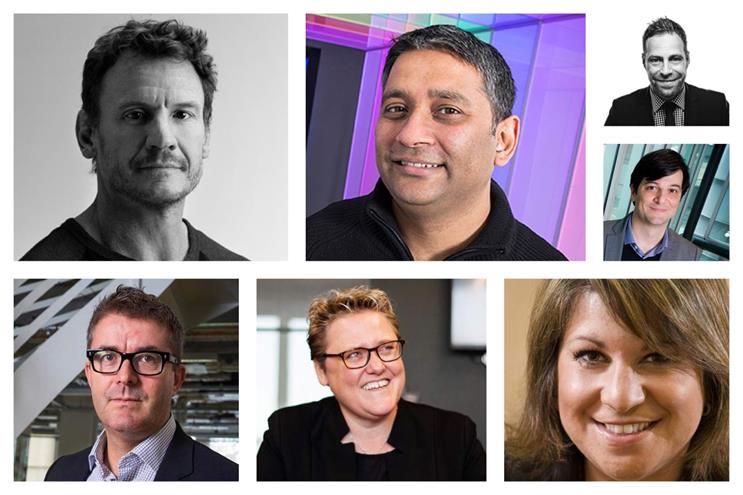 It was the question on everyone's lips as they boarded flights to Nice (well, the ones whose flights hadn't been cancelled thanks to strike action by those intrepid French air-traffic controllers): would Cannes Lions feel different this year?
Prophecies of empty theatres in the Palais and empty seats on the Carlton terrace haunted the build-up to the festival, not least when Cannes Lions owner Ascential revealed that awards entries were down by a fifth on previous years.
With Publicis Groupe, as promised, mostly absent, and other holding groups sending fewer delegates - a drop of anything from 10% to 25% (depending on whom you talked to), the Croisette certainly lacked the maddeningly busy footfall of previous editions.
Campaign asked some of those did make the trip if they feel that Cannes Lions' "simplified" structure set a winning template for the festival for years to come.
Joy Bhattacharya
Managing director, Accenture Interactive UK and Ireland
This year's Festival was a great format. There was a lot of buzz, with great examples of creativity throughout the Festival and the Lions winners. Fewer categories and fewer days concentrated the celebration of creative talent and I think it worked really well. I'm already looking forward to what amazing experiences next year's event will have in store.
Stuart Flint
Vice president, EMEA, Oath
It definitely felt like Cannes Lions was hitting a bit of a "reset button" this year, something I heard a lot from others too. Overall the feeling has been that it was definitely needed, to slim down the number of awards categories and "refocus on the craft". As an industry, we sometimes lose sight of the fact that no matter how good your pipes are at delivering content, the creative is what will ultimately decide the fate of it. It's why we have invested in Ryot Studio globally, focused on being the best partners we can be for creative agencies, media agencies and brands to build content that people love on our properties and beyond.
Emma Harris
Founder, Glow London
This year's Cannes was actually my favourite yet and I think the condensed version was a great move. The Sunday-to-Saturday format is just too much for those needing to host, organise and invest in clients all week long. The sessions did feel emptier than usual (perhaps the lack of Publicis?) although at times that was no bad thing and the purpose element that felt a bit overkill last year felt much more genuine and less "purpose for purpose" sake; in particular the diversity element. Throw in a bit of Idris, Kylie, Paloma and Fat Boy Slim and all it all it was a fantastic Cannes; a fitting tribute to Terry Savage in his last year.
Jose Papa
Managing director, Cannes Lions
For Cannes Lions, the definition of success is ensuring the Festival delivers paths of creative development for everyone, across our industry. Yes, we reduced the length from eight days to five, but we think it – not as a condensed Cannes Lions, but as a streamlined Cannes Lions – focusing on what matters most, creativity. I'm immensely proud of the Festival we delivered. The energy was exceedingly positive. The work was outstanding and all of our juries were inspirational and really set the vision for the creative year ahead. Our nine new Tracks provided a creative focus, tying the awards and content together cohesively. The Work, our new home for all Lions-winning work and Festival content, will be an informative year-round learning tool. Cannes Lions 2018 demonstrated creativity as a powerful force for business, for change and for good in the world.
Tamara Littleton
Founder and chief executive, The Social Element
Confession time – this was my first Cannes so I can't compare it to others. But I think the condensed format worked well. Five days was enough to fill my inspiration bucket (to coin a phrase that our chief marketing officer, Ashley Cooksley uses) but not so much that I left feeling drained. Creativity seeps through the whole event and I had great conversations with some incredible chief marketing officers, who love that their agencies and partners are in one place. It was an engaged, friendly and inspirational crowd and I look forward to returning to build on that vibe next year.
James Murphy
Founder and group chief executive, Adam & Eve/DDB
Agencies and production companies seemed to approach this compact Cannes with a new spirit of moderation and modesty. Thank goodness, then, for the consultancies and tech companies that were upholding the old-school values of ostentation and spraying money to the four winds with their mega yachts and annexation of vast tracts of the beach. Cannes 2018 felt more orientated on the work and innovation and the UK industry should be feeling positive on both counts. We totted up gold and above wins across an unprecedented array of categories including… Film, Glass, Sustainable Development goals, Titanium, Creative Data, Direct, Media, PR, Social and Influencer, Film Craft, Creative Ecommerce and Entertainment. That's an industry that's fit to face the future with confidence and excitement.
Nick Law
Chief creative officer, Publicis Groupe and, president of Publicis Communications
Absolutely. It felt compact and well formed; dense with information and inspiration. Curiously, it was the first time in over a decade that I didn't stay the whole week, but I still felt like I did all the stations of the Croisette. I buzzed from one meeting to another, listening, watching, talking, in and out of the Palais and the jury room, eating pastries and having the odd glass of pink stuff. I spent a lot of time asking different people from different places what they thought the industry will look like in five years. The fact that there was no consensus leads me to believe that, the next few years, the tone and usefulness of Cannes will be shaped by this dialogue as much as the distribution of trophies.