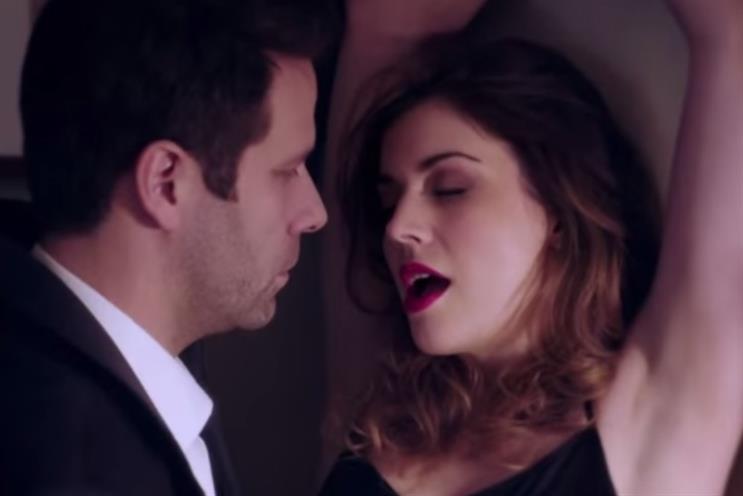 Trojan Fifty Shades of Real Pleasure — A 50 Shades Parody
Piggy-backing off the worldwide success of the 'Fifty Shades of Grey' trilogy, Trojan's latest video ad takes a much more realistic approach to the bedroom.
Directed by Laura Murphy of MTV's 'Girl Code', this parody, perfectly positions itself less than two weeks prior to the 50 Shades debut film release. The US condom brand reels in its audience through slapstick humour, telling the story of a couple that just can't seem to capture the tantric spirit of 50 Shades behind closed doors.
Despite all their efforts to spice up their sex lives by replicating scenes from the book, they only ever get as far as falling off the bed. Who knew a husband could translate 'mysterious and surprising' to mean 'creepy ninja', resulting in a kick to the face?
It is a strong performance and creative production that makes this ad a hit. Comical and extremely relatable, the central characters draw the audience in with their good intentions and embarrassing shortcomings.
The brand taps into the age old fact that reality never exceeds expectation, through hilarious use of off-screen action and sound. However, while couples of a certain age bracket can empathise with the desire to switch up their sex lives and seek the help of a professional, this could leave other audiences much less engaged.
Perhaps this is why the video has only generated 374K views and less than 1,000 shares over the past week; a low figure considering the overall production value. Had Trojan targeted a younger audience, and taken a more creative social approach through its #50ShadesofTrojan, it may have seen further success on the views barometer.
---
Read next