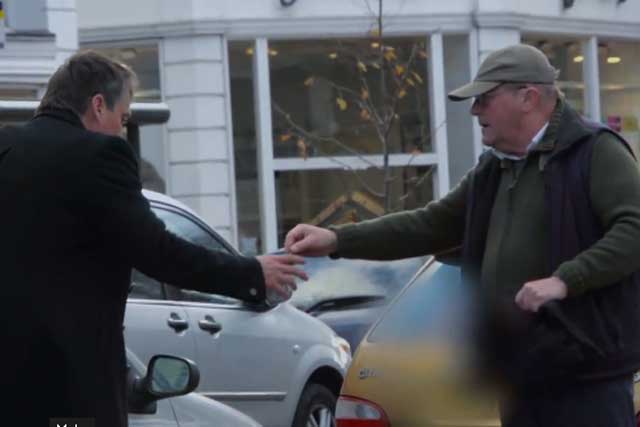 The car insurance company is seeding the 90-second video on YouTube. It features the actor stumbling and slurring his words and dropping his keys, before asking people to help him get in his car.
Sharon Flaherty, head of content and PR at Confused.com, said: "Our video highlights just how many people are willing to permit drink driving. The video is a hopefully shocking way to remind people that drink driving kills".
A Social Media Agency conceived the Christmas campaign that states of the fifty people approached by the actor, more than two thirds helped him get into his car, despite his "drunkenness".
Only eight refused to help the man and one person retained his car keys and called the police.
The video, called "Would you help this man if he asked you?" ends with the words "drink driving kills…last Christmas 7,000 drunk drivers were arrested…don't allow friends and families to drink and drive".
Julie Townsend, deputy chief executive at the road safety charity Brake, said: "It is shocking to hear of people willingly helping a 'drunk' driver into his car. Drink driving is still one of the biggest killers on our roads, with one in seven UK road deaths resulting from crashes where a driver was over the limit."
Filming and editing for the video was handled by the Online Video Company.
Follow @mattchapmanuk