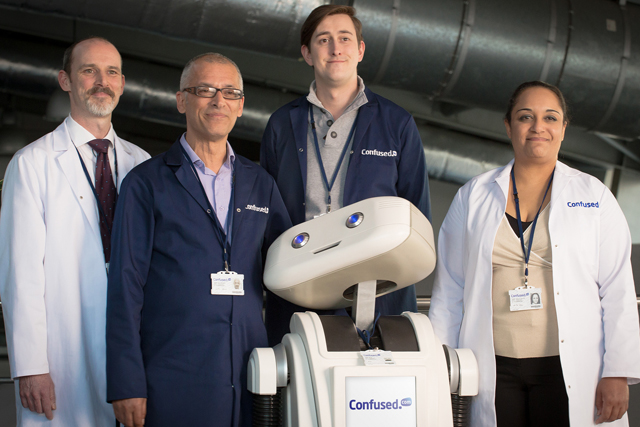 Brian, who replaces the singing animated character Cara, will appear in a multi-million pound advertising campaign. The activity is part of a complete brand overhaul by Publicis London.
The most recent ads from the Admiral-owned website featured Cara, an animated woman who sang karaoke versions of well-known songs, such as a take on 'YMCA' by The Village People.
The 'Brian' campaign is Publicis London's first piece of work since winning the account, worth £28 million in media billings according to Nielsen, in January 2012. Advertising was previously handled in-house.
Brian will appear for the first time in 40-second TV spot during the final of 'Britain's Got Talent' on ITV on Saturday 1 June.
The ad features Brian being designed and built in a Confused.com workshop. In later spots, Brian explores the world outside and on an enthusiastic mission to help consumers save money on insurance. The ads hinge on Brian's limited social skills, meaning that he often appears at awkward times or locations.
In the second TV ad, which will be shown a week later, Brian approaches a flustered couple parked in a car. He taps on the window to say, "Confused.com, how may I save you pounds?"
The brand overhaul includes a new corporate identity, logo and website. Other activity throughout the year will include radio, press, outdoor, digital, PR, as well as social media activity letting followers find out more about Brian.
Fiona Creedon, the head of advertising at Confused.com, said: "Brian plays a key part in Confused.com's brand repositioning as the insurance expert. Brian the robot is the ultimate expert and his mission is to carry on helping customers save money in the fastest and most efficient manner.
"Through the introduction of Brian, we wanted our above-the-line and social channels to create an interesting backstory for customers to engage with while also providing an in-depth understanding about Confused.com and how we came about."
Will Arnold-Baker, the managing director of Publicis London, said: "The process of working with Confused.com to develop Brian has already been a great partnership. Now he's finally making his debut and we're looking forward to many more chapters in his mission to save customers money on their insurance."