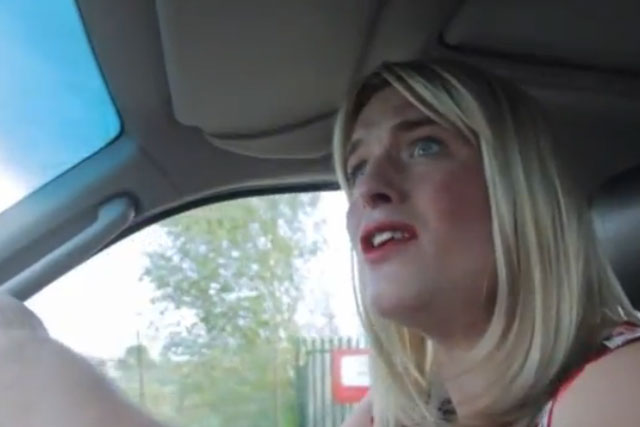 The video campaign series follows the escapades of Britain's "worst driver"as he obnoxiously tests the benefits of being a woman.
Confused.com devised the campaign as a means of drawing attention to the new EU Gender Directive, which will mean that reduced premiums for females will be a thing of the past.
The video campaign follows the life of Charlie DeFouncs, who according to the video series, has been named as Britain's worst driver. The series follows DeFouncs' driving and records his terrible road manners and obnoxious personality, which earned him his infamous title.
But as the cameras roll, the videos show DeFouncs beginning to realise the benefits that can come with being a member of the fairer sex – for example, noticing that women are more likely to be let out at junctions and get free drinks at bars.
DeFouncs therefore begins to alter his appearance, donning make-up and a wig so that he's mistaken for a woman in order to "get out of" certain situations.
The 'Britain's Worst Driver' video series is complemented by several video diary entries made by DeFouncs himself, as he learns how to apply make-up in order to fully embrace his new female role.
Follow @johnreynolds10