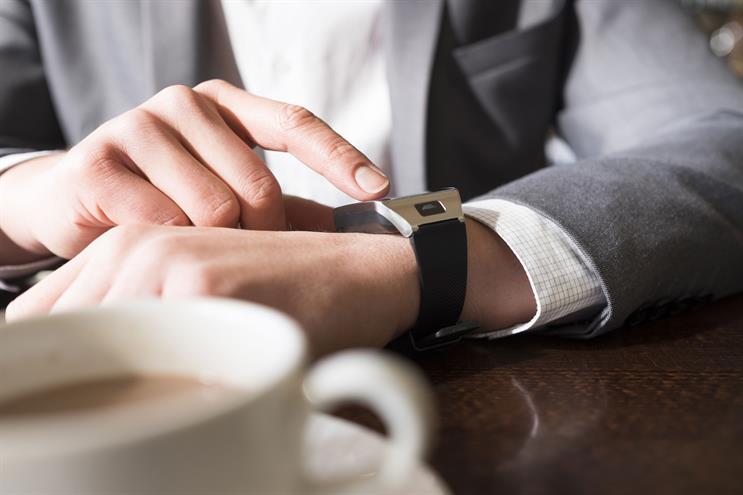 We stand on the brink of the third wave of computing. As we get to grips with the transition from desktop to mobile, we need to consider the third wave - the shift to wearables and the internet of things (IoT).
The move from connected devices (the PC and mobile) to the connected self (via wearables) and connected world (through cheap and ubiquitous sensors) will have profound consequences for the way we interact, conduct business and organise society.
Our trend for 2016, Everyday Connects, focuses on this phenomenon. Cisco estimates there will be 50 billion connected objects by 2020. That's more than six for every person on the planet. McKinsey believes the economic impact of the internet of things could be 11trn a year by 2025.
But around 70 per cent of this is expected to come through business-to-business applications in areas such as manufacturing, logistics and transport. As the car, the home, the high street and almost every object around us become connected, the challenge for brands is significant.
How can they connect and interact with existing and potential consumers? Our belief is that every day Connects will create communications opportunities in four broad areas:
Brand experiences
Connecting the physical world means that brands can offer richer experiences to their consumers whether in their own spaces (e.g., the retail environment) or elsewhere (e.g., sponsored spaces at events).
Contextual messaging
The additional layers of data that the connected world will generate through interactions with the individual will create increased opportunities for more nuanced forms of contextual targeting delivered within the connected environment itself.
Cross-platform advantages
The prospect of connected products means manufacturers can gain valuable insight into how, when and in what circumstances consumers use their product. A shampoo brand could understand whether its shampoo is an everyday product or only used before going out on a Saturday night. The data from these interactions will enrich communications across other platforms.
Connected services
Finally, as individual products integrate sensors and tags that connect them to the web, they become a scalable digital touchpoint focused on delivering additional value to the consumer.
Such a utility could be created in many ways. For example, a vitamin bottle could remind you if you forget to take them, or a microwave ready meal could programme the microwave settings automatically.
This could also be content-based - we've seen Diageo in Brazil create a smart product label for its whisky bottles for Father's Day, enabling sons to embed a personal video message in the label that could be viewed via the mobile.
The communications potential of everyday products being connected to the web is huge. Yet how consumers will react, what works and what doesn't is unclear. So over the next month, in partnership with IoT agency Sharp End, Time for change Wearable devices will help brands connect with potential customers we are launching a connected products trial, placing 10 working prototypes of connected products in households, to observe the reaction.
We will then work with these consumers to create the best opportunities for marketers. At Huddle, we will demonstrate some of the connected-product prototypes that we are testing and run a competition with The Store WPP allowing people to create their own connected products using the WPP IoT Innovation Kit. The best idea will win an Amazon Echo.
Jeremy Pounder, director of business planning, Mindshare