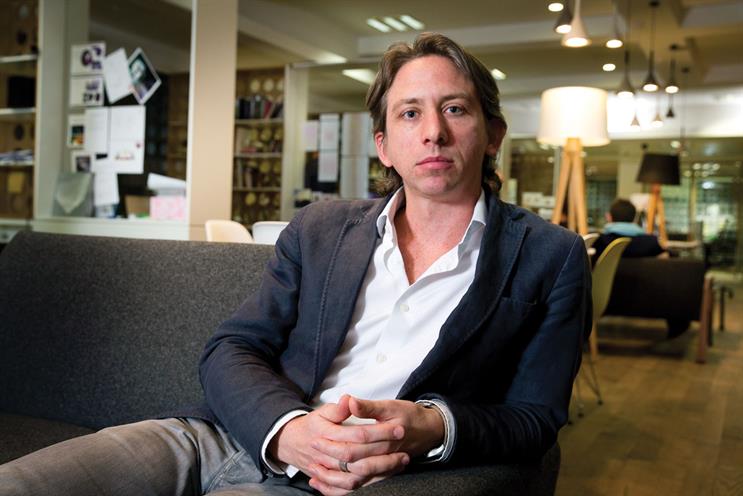 AllTogetherNow has moved two doors down Rathbone Street from sister media agency M/SIX's office to sit in CHI & Partners' building. The agencies increasingly work together on brands including Argos, Hive, iD Mobile and Travelodge.
McNicholas, a former editor of Time Inc's NME and Top Gear magazine (then part of BBC Worldwide and now published by Immediate Media), joined The & Partnership to launch AllTogetherNow as a 25-strong operation in November 2014.
He said: "In the last three years I've had a blast at The & Partnership and I'm immensely proud of the work done, awards won and team we've built at AllTogetherNow. It's time for fresh challenges for me and I'll be consulting while I plan my next move."
Steve Parker, managing director of AllTogetherNow, will run the 25-strong agency with oversight from Sarah Golding, chief executive of CHI, who will now look after AllTogetherNow as part of her role.
Parker joined CHI as social media partner in 2011 and became a founding partner of AllTogetherNow's precursor The Social Practice before becoming managing director of AllTogetherNow in February 2015.
Despite working closer together, AllTogetherNow and CHI will also continue to operate as separate agencies.
Johnny Hornby, founder of The & Partnership, said: "Content and digital thinking is now increasingly a core part of all modern advertising. And AllTogetherNow has been very successful at creating this authority within The & Partnership, building an exceptional team of digital innovators and picking up awards.
"However, the future for CHI & Partners and The & Partnership involves placing the focus on innovation right at the heart of the business – so logically we are bringing AllTogetherNow closer to CHI both geographically as well as spiritually.
"In light of this Conor, having done such stellar work and built such a great team, has decided it is time for him to start a new chapter. So sadly for us he is leaving the business. We thank him for all he has done and wish him the best for his next adventure, we hope it is as successful as his last one."