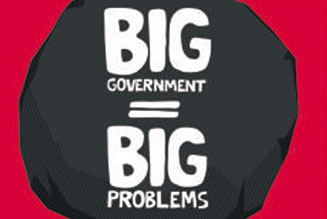 While one of the more memorable images from last week's Conservative Party conference was of party leader David Cameron with a glass of supposedly 'banned' Champagne, the event's underlying theme was preparing Britain for an age of austerity.
Although Cameron attempted to offer a more positive vision during his keynote speech in Manchester, the shadow cabinet was united in commu­nicating that tough times lie ahead.
In the event of the party forming the next government, the COI and Ofcom will come under intense pressure to cut spending. Shadow business secretary Ken Clarke unveiled a plan to reduce the administrative cost of Whitehall, government agencies and quangos by a third, creating savings of £2bn a year.
At several fringe meetings, shadow culture secretary Jeremy Hunt outlined his plans to abolish the BBC Trust and slim down Ofcom. The former measure could have the effect of reining in BBC activities perceived as infringing on the commercial sector.
While reducing the national debt was the dominant theme, the party also unveiled policies that would affect marketers in several sectors.
Hunt used the conference to push the idea of relaxing the rules governing cross-media ownership so that a media owner in a city could, for example, own the local paper, radio and TV station. 'We don't need to worry nearly as much as we used to about monopolies,' he said, during a fringe meeting on how a Conservative government would support the creative industries.
Whether the model would appeal to advertisers, however, was called into question. Simon Waldman, Guardian Media Group's digital strategy and involvement director, argued that media owners would prefer to gain critical mass in one medium than own several in one geographical area, as this was more attractive to advertisers.
Hunt was also present at a meeting where the structure of the bodies responsible for marketing Britain as a tourist destination came under fire. Delegates were handed a document by the Conservative Tourism Taskforce which called for VisitEngland to be funded directly by central government, like its Welsh and Scottish counterparts, and not through VisitBritain. John Lewis, chairman of the Task­force, said: 'VisitEngland has been shackled. The result is that it's disadvantaged.'
Food labelling got a mention on the main stage when Nick Herbert, shadow environment, food and rural affairs secretary, hailed the party's 'Honest Food' campaign a success. This calls for stricter 'origin' labelling so that meat products marked as British can come only from animals born and bred in Britain, for example. Herbert said that Tesco had agreed to relabel 1000 products in response to the drive.
Not all the proposals will be popular with marketers. Shadow chief secretary to the Treasury, Philip Hammond attacked the car scrappage scheme, the extension of which was welcomed by the automotive industry last week.
Shadow home secretary Chris Grayling, meanwhile, upset drinks brands and retailers by outlining plans to curb the problem of '14-year-olds hanging around with bottles of super-strength beers or ciders'. The price of a four-pack of super-strength lager would rise by £1.33 under his proposal. He also pledged a crackdown on stores that use alcohol as a loss-leader.
'Some in the drinks industry will complain about the impact of these changes, but there are times when it's right to put the interests of communities ahead of business interests,' he said.
Not everyone in his party agreed with the proposal. Clarke, for one, was heard bemoaning the 'new puritan age... where people campaign against cheap drinks in supermarkets'.
Similarly, while Greg Clark, shadow energy and climate change secretary, unveiled a plan to fund 'trusted retailers' such as Marks & Spencer to provide energy-efficiency services to householders, a fringe meeting, attended by former cabinet minister Peter Lilley, attacked the financial cost of tackling climate change.
While the Conservatives' proposed package of cuts took centre-stage, the conference has given marketers much to think about in the run-up to next year's general election.