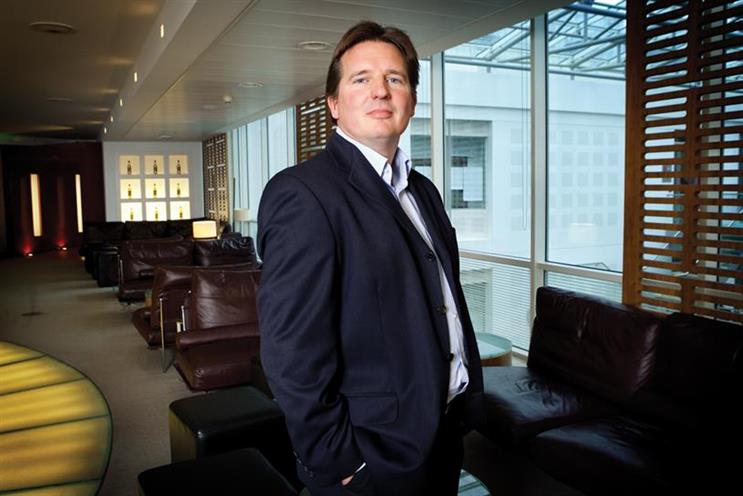 While politicians and lobbyists faced the angry mob at the Conservative Party Conference last week, marketers like me could watch from a distance, egg-free.
But what was said in Manchester matters a great deal to all of us in and around advertising, particularly as nobody expected the Tories to come out of May's election stronger, let alone with a majority on the green benches.
Last year, Front Foot (the Advertising Association initiative making advertising's case to policymakers, which I chair) ran a session asking "what should advertising do about the Labour party?"
At the time, the polls suggested Ed Miliband for PM, and his MPs had developed a knack for blaming advertising for any number of societal ills.
Yet as we talked out loud about what advertising does for the economy, for business, and for people – we found adland and Labour had much in common. Bridges were built, new relationships forged.
Alas, it wasn't to be for Ed. Instead, our job is to understand what an emboldened Conservative party means for advertising, which is what we talked to our Front Foot supporters about last Thursday.
You might think it's an easy sell. Advertising chimes with many a core Conservative principle – competition, free markets, economic freedom, consumer choice.
There are strong relationships with the culture and business departments, developed over the past five years, to build on.
We have ministers and civil servants – Ed Vaizey in particular – who understand advertising's economic contribution, what we do for businesses of all sizes, how we prop-up Digital Britain and our unique role in fuelling the other creative industries.
And for George Osborne and his team at the Treasury, the latest chapter of the Advertising Pays series will take a close look at advertising's exports – and is sure to grab their attention.
On the other hand, why doesn't advertising attract the same level of political support as some of the other creative industries?
Advertising Week Europe has chosen London as its home – but where are the heavy political hitters welcoming it each spring? Where's the applause for advertising A-listers at Cannes, a British success story that's a match for the Oscars?
And when it comes to some, admittedly difficult, social debates the Blues can be equally quick (and evidence-free) in pointing the finger at advertising.
Sugar is the latest battle ground. It's a hugely important debate and one where industry has taken big steps – Britvic (just one example) has taken full sugar Fruit Shoot off the market, removing 2.2 billion calories from the category.
But threats to advertising are persistent and we know that policy-makers can shoot from the hip. The prime minister's disparaging comments about marketing to children last term were an unwelcome prelude to an independent review that, in the end, found advertising to be broadly responsible and certainly well-regulated.
So there will be challenges, but advertising's contribution is so broad that there's something on offer for political parties of all stripes – the question for our group last week was how can we play our strongest hand for the next five years of Conservative rule?
It's a big topic for my business, and I'd suggest it is for yours too. Creativity is at the heart of Britvic's vision – and a supportive political environment, with the backing for self-regulation that comes with it, is what allows us the creative freedom to do incredible things with our marketing.
Just be grateful we can play our part without walking the gauntlet with protestors at conference.
Matt Barwell is the chief marketing officer at Britvic