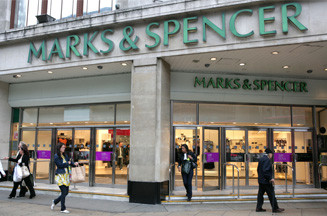 The move would create a competitive market in energy-fficiency services worth at least £2.5bn a year, according to the opposition party.
The 'Green Deal' scheme was unveiled by Greg Clark, shadow energy and climate change secretary, at the Conservative Party Conference in Manchester.
Under the initiative, consumers would be able to access energy-efficiency improvements of up to £6,500 that directly reduce fuel bills and save CO2 emissions with no upfront costs.
Clark told delegates: 'We will usher in a long overdue consumer revolution in energy'.
'We will give every household in Britain a Green Deal, the right to have any efficiency works that will save money on the bill, immediately, without delay, by a trusted supplier like Marks & Spencer, with the costs paid out of the much greater savings that are unleashed, and creating thousands of jobs and apprenticeships.'
As well as retailers, energy suppliers, social enterprises, local authorities and local businesses would also be authorised to deliver the Green Deal, which would be privately financed by banks and investment funds.
'Energy efficiency is a triple win for the whole country. It saves money, saves energy, and saves our environment. However, the upfront costs have stopped millions of ordinary households from enjoying these advantages. Our Green Deal will sweep those obstacles away,' Clark added.
In his keynote speech to conference, he also revealed that a Conservative government would require every energy bill to disclose the cheapest tariff and inform consumers on how to move to it and for savings to be passed onto customer when wholesale prices fall.