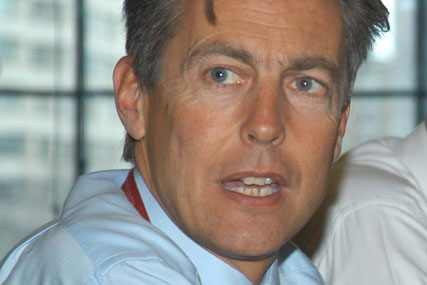 The Government has abandoned its plan to introduce a £6 levy on all fixed telephone lines in order to pay for the rollout of universal broadband and removed the provision for it from the Finance Bill, in order to get the Digital Economy Bill and Finance Bill passed into law before the General Election.

The Finance Bill is currently going through the fast track process called the "wash up" so it can become law before Parliament is dissolved next Monday (12 April).

The Digital Economy Bill had its second reading in the House of Commons last night and today (7 April) culture secretary Ben Bradshaw tabled a number of amendments to the legislation in order to help the Bill become law.
Both Bills require unanimous agreement from the parties to be passed into law before Parliament is dissolved, allowing the Conservatives the chance to oppose certain aspects.
Should Bradshaw's amendments be passed, clauses which would have expanded Ofcom's regulatory remit and provided for the national rollout of the Independently Funded News Consortia project, will be omitted from the final Bill.
The Digital Economy Bill will go through committee stage and its third reading this afternoon. It will then pass back to the House of Lords where any new amendments will be voted on before the Bill becomes law.

Bradshaw also tabled an amendment on clause 18. Clause 18 has been controversial as it gives the High Court power to protect copyright holders by forcing internet service providers to block access to websites.
The success of both the Independently Funded News Consortia and the broadband tax are now dependent on Labour winning the next election.

If the Labour party gets a fourth term, it is likely to reintroduce similar Bills but the Conservative Party has said it would abandon both policies.