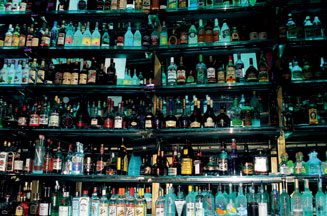 A Conservative Culture and Creative Industries Team email authored by shadow culture minister Jeremy Hunt and shadow arts minister Ed Vaizey attacked the measure which was called for last week by the British Medical Association.

The pair said: 'We agree with the Advertising Association that this report is poorly drafted, shows a misunderstanding of the role of advertising, and we do not believe that a blanket ban on alcohol advertising is the right way to address this problem.'

The intervention from the Tories follows anger from the marketing industry which has argued that a ban on alcohol advertising will not solve the deep-rooted societal problems of binge-drinking.

In a separate move the Conservative Party has appointed LBi to handle its digital business.