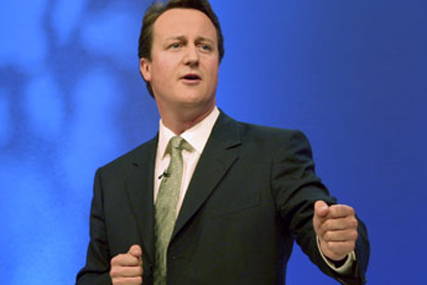 Speaking on behalf of some 270 corporate members who represent more than 80% of the UK advertising agency business, Pringle criticised yesterday's Tory proposals as "a classic example of policy on the fly", and warned "as usual with such proposals they crash land when confronted with some facts."
He said: "You can't just airbrush over nearly fifty years of the highest standards in legal, decent, honest and truthful advertising, governed by tough Codes, abided by over 95% of the time by advertisers and their agencies, and enforced by a world class self-regulator in the ASA.
"Cameron's idea of a specifically set-up website would pull the rug out from under the ASA and is clearly ill-thought out."
Yet significantly, this view was not shared by the ASA itself, which told Campaign its understanding to-date is that any Tory proposals are not intended to replace or pull the rug from the established body, but rather work in conjunction with, and will perhaps provide another mechanism to direct people to the ASA.
A spokesman added: "We have yet to see the detail of the Conservative's proposal and until we do it would be inappropriate to comment further. But it is important to stress that today's view is very much solely that of the IPA's."
Pringle also expressed concern about the additional proposal that any agency that has a complaint against one of their ads on the grounds of sexualisation should be banned from bidding for any Government contract for three years.
He said: "This smacks of double jeopardy since the agency would already have been penalised by having its ads withdrawn by the ASA at considerable cost to them and their client."
However, the IPA chief appeared to suggest the announcement was more for grandstanding than significant policy, adding: "Fortunately the ASA data shows the incidence of this happening is so small and in these rare cases is usually perpetrated by a non-IPA, non-COI agency, for a non-ISBA client that it makes the sanction irrelevant."
Isba, the voice of advertisers, did not appear to share the IPA's strong criticism of the Tories pledges, instead opting to stress it shares Cameron's "real concerns" about the "inappropriate commercialisation of childhood".
The association said it believed the current UK advertising codes are "strong" but stated that advertisers "remain open to discussing any appropriate and proportionate child-protection measures and we look forward to engaging with politicians in the coming months".