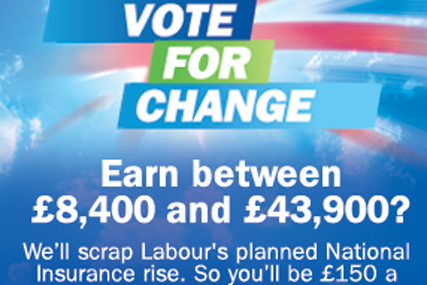 The ads ask: 'Earning between £8,400 and £43,900? We'll scrap Labour's planned National Insurance rise. So you'll be £150 a year better off with the Tories.'
Match.com is the UK's largest dating site and, because people provide their salary details when they register, it is able to restrict the ads to those affected by the Tories' plans.
The ad was conceived internally and designed by Perfect Day, and the space was bought by LBi.