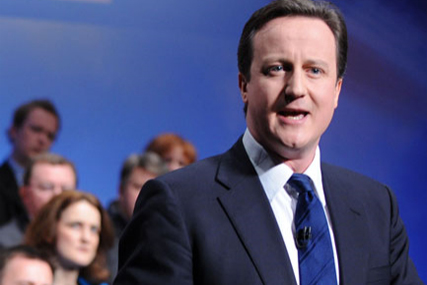 David Cameron used the Conservative Party's pre-election spring conference in Brighton to launch the new slogan along with the six key themes on which the party intends to campaign.
The Tories pledge to tackle the national debt, boost enterprise, make Britain the most family-friendly country in Europe, support the NHS, raise standards in schools and reform Westminster politics.
The parties 'Vote for Change' slogan will provide the platform to address all of these battlegrounds and form the bedrock of a forthcoming ad campaign, created by Euro RSCG and planned and bought by Havas stablemate MPG.
In the last week, the Conservatives have seen their poll lead over Labour slip to the closest gap since Gordon Brown became prime minister, suggesting the election could go down to the wire and fuelling fears of a hung parliament.
The Tories campaign slogan comes a week after the Labour Party unveiled its own slogan, 'A future fair for all'.