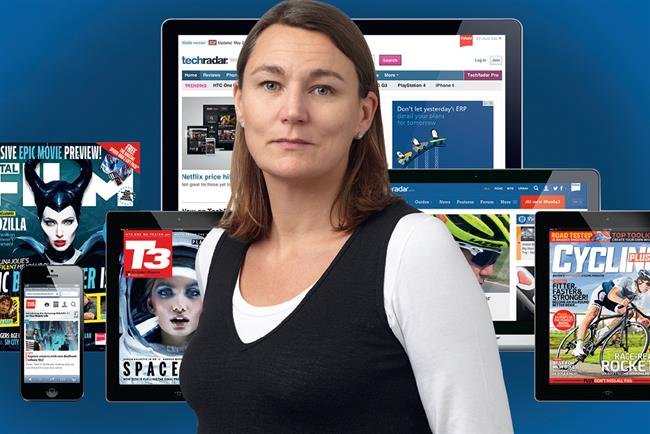 In Future's third quarter, trading was said to be "in line" with trends reported in its first two quarters, with falls in print sales and ad revenues partially offset by digital and diversified revenues rising 10% year on year.
During the period, Future has been notably exposed to the US print magazines distributor, Source Interlink Media, filing for Chapter 11 bankruptcy protection, resulting in an exceptional charge of £1.5m, largely arising from bad debts.
However, Future reports its net debt on 30 June of £14.2m will be cleared to a "net cash position" by the year end, following the sale of its sports and craft titles to Immediate Media.
The move is expected to result in a headcount reduction of more than 170 roles in the UK, in addition to the loss of more than 40 jobs already in the US.
Future expects to reduce its cost base following the headcount reductions and other cost savings across the group by some £6m in the next financial year.
The situation has helped Future finalise a new revised agreement with the banks of up to £12m until 31 December 2015.
A statement from Future said it continued to make "good progress on the transformation programme which was initiated in Q2".
In the near term, trading is reported to be "challenging, with minimal forward visibility". The business does not foresee a change in the financial performance this financial year.
Zillah Byng-Maddick, chief executive of Future, said: "We have taken the necessary action to strengthen the balance sheet and secured new debt facilities to enable the business to be fundamentally restructured. As a result, the group is now in a much more stable position.
"We are making good progress, in line with our original plans, but organisational change of this scale takes time. Against a backdrop of a difficult trading environment, we don't expect to see any material uplift in our financial performance until the next financial year."
Future's portfolio of special interest titles include T3, Total Film, Mollie Makes and Xbox: The Official Magazine. Online, the group claims a global reach of more than 57 million monthly unique users, from sites including techradar.com, gamesradar.com, bikeradar.com and musicradar.com.