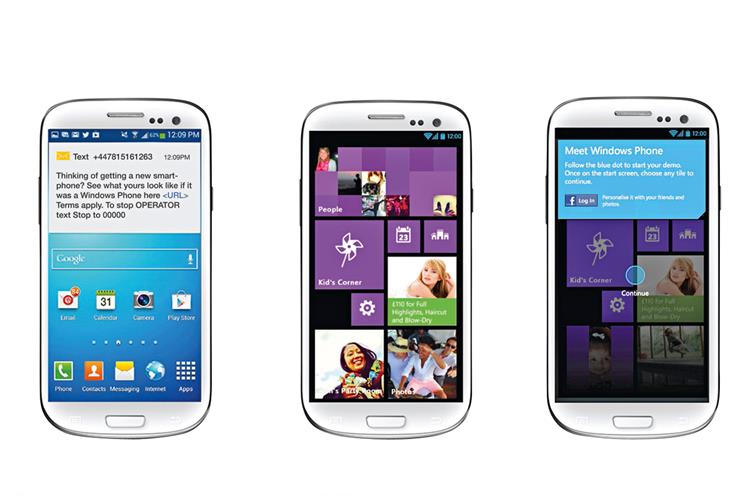 Microsoft Windows Phone
Consumer attitudes to the Windows Phone 8 tile-based operating system are similar to attitudes towards Marmite – Android users either love it or hate it.
However, tests showed that most consumers who experienced the WP8 were pleasantly surprised. The challenge facing Universal McCann and Wunderman was to persuade more people to give it a try.
The main consumers targeted were verified iPhone or Android users who were approaching the point on their contracts where they were able to activate their free upgrades.
They were sent a targeted SMS with a link to a WP8 emulator, which changed the home screens of users' handsets into the WP8 "tile" operating system.
The result was 1,157 users switching to a WP8 device within a month, with an acquisition cost of £43 per customer.