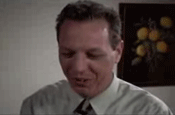 The spot, which is based around a man being hit in the crotch, is part of the Doritos campaign that offers the public the chance to create a spot to run during the global sporting spectacle.

It is the third year that the parent Frito-Lay has run the campaign, but the first year that it has topped the prestigious USA Today Ad Meter - which is decided by 288 consumers polled by the newspaper.

This year the company offered $1 million if the ad was voted number one with Ann Mukherjee, the group VP of marketing for Frito-Lay, saying that the company wanted to see what happened if it made a concerted attempt to win.

She added that Doritos' agency, Goodby Silverstein & Partners, had been very supportive of the contest.

The spot, called "free Doritos", which cost just $2,000 to make (mostly spent on feeding the cast), involves two employees and a snow globe that can predict the future when it is thrown at things.

One man asks it whether his office will get free Doritos before throwing the globe at a vending machine and breaking the glass. The second man asks if he will get that big promotion before hurling the globe at his manager's crotch.

The brothers behind the ad plan to use the money to set up a feature film business.